In case you are having trouble accessing your Facebook account, some Facebook account recovery techniques in this article can help you. Millions of people have accounts on Facebook worldwide, making it more of a world unto itself than a social media platform. When it comes to size and popularity, Facebook tops the list of social networking services. Facebook allows users to accomplish more than merely talk, share, remark, and like. One may play these games and the numerous programs that integrate straight into Facebook.
Do you have difficulty recalling your passwords or getting into the account? Maybe you're concerned that you might have been hacked?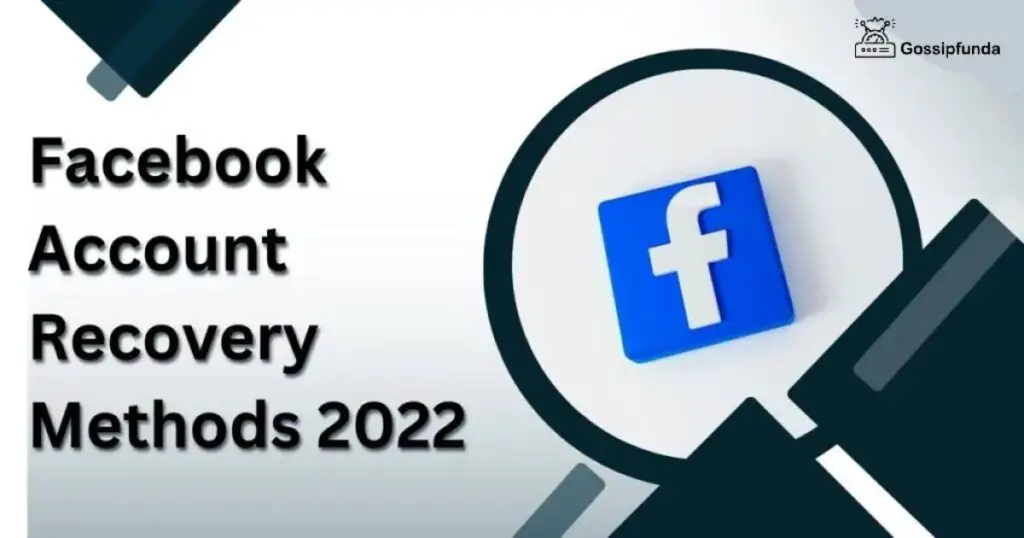 Most of Facebook's automated account recovery methods are based on the details you provided and verified while creating your account. It's unlikely that you will be able to reaccess your account if the information is incomplete or outdated.
Causes of Facebook Login Error
There are several causes of Facebook login errors in various situations. For instance, if users attempt to access a platform or application via Facebook, the issue is caused by a lack of authorization. However, suppose the error appears as you are attempting to log into the Facebook app directly. In that case, there may be a connectivity issue, an issue with the application's cache, a problem with your device, etc.
Here are a few reasons why your account has been temporarily locked. Let's have a look at each of them quite briefly;
Logging in from an unexpected device or location
We have locked your account because somebody repeatedly tried to log in from an unexpected location, generally accompanied by a pop-up. Monitoring IP addresses and the phone used to log in are among Facebook's primary security procedures. If an unusual login occurs, Facebook will probably stop and may opt to restrict access to the account and its activities.
A Phishing Scam
Phishing attempts put your account's security in grave danger. They are made to deceive you into disclosing your login information or other important account information.
Facebook spamming behavior
Some of the prohibited behaviors are using bots and artificial software, spamming advertising, joining quite many groups quickly, and creating fraudulent accounts. Such actions were against Facebook's rules and community norms.
Employing unlicensed third-party applications
Some third-party applications might access your account without your permission and read, modify, or even delete your account data.
Too frequent authentication or recovery code requests
If you or another person repeatedly requested authentication or recovery codes in a short period, this can be regarded as strange and likely to result in an account freeze.
Ensure you still aren't connected on Facebook somewhere else before anything else
Users could already be logged into the site if they use the Android and iOS Facebook apps or web browsers to visit it. When logged in, you may "recover" the account by resetting the password; plus, you don't need a confirmation reset number to do it! Try Fb's Standard Account Recovery Options, though, if you aren't connected with Facebook on some of the other devices and sites.
How to recover your Facebook account
Restoring a Suspended Account
You can restore a suspended account using the below-mentioned procedures ;
Logging into your account could help
If you had already disabled your Facebook account, simply log back in to get it back. You will get a notification while attempting to log in that specifies so, though, if Facebook disabled your access due to a breach of their policies.
If you suspect that your account was improperly disabled, keep using this technique.
Facebook eliminated the feature to provide your perspective on the matter in late 2019.
There isn't any method to expressly address a problem; what you can do is provide your ID as evidence that you are a natural person and wish for the best.
Visit https://www.facebook.com/communitystandards to read Fb's Site's Rules.
Scan or take a snapshot of your ID
To process the appeal, a photo ID must be digitized or taken. This may consist of two non-government IDs or either form of ID the government provides. The acceptable ID types are as follows:
A government ID (just one is required)
In the absence of official IDs, two non-government IDs are required:
Consider using the standard Facebook account recovery methods.
As much as possible, sign in to Facebook using the same internet service, pc, or phone you have used frequently. You might even be able to retrieve your password without giving Facebook any more details if Facebook recognizes your connection and devices. However, you must first validate your account.
Return to the profile page to recover your account
One can utilize this method if you possess a connection to some other Facebook account, like the one of a friend or relative, and can view your own account's account that way since you are Fb friends. The other profile needs to be deleted, it should be noted.
To use this alternative, locate your page on the Fb friends' friend lists, view it, as well as click the… on or under the profile photo (in the smartphone device, the three-dot menu will pop up just below the picture), then choose Find Support or Report Profile.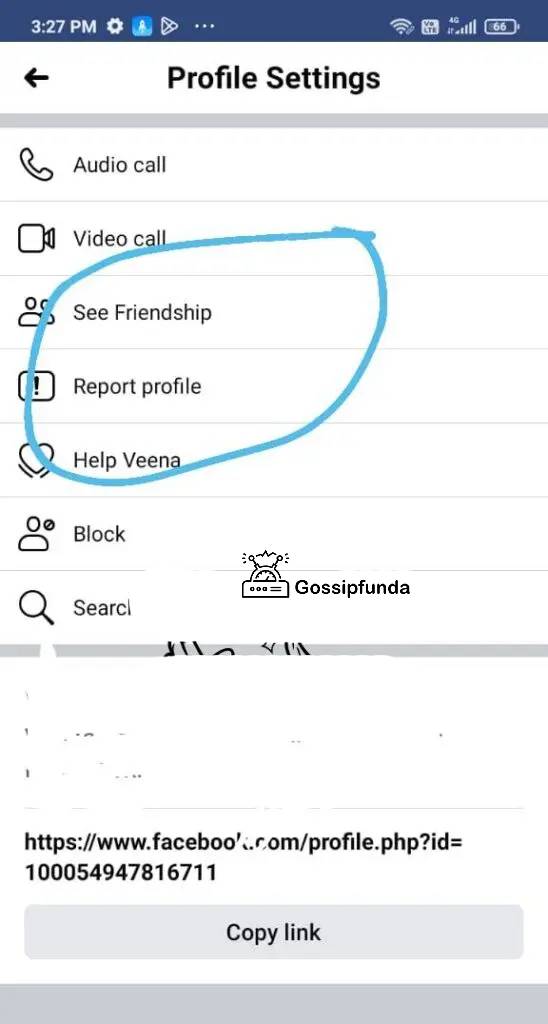 I was hoping you could choose the right choice from the following menu; within that case, I Can't Access My Account.
The last step is to recover my account and afterward choose Done to log out into the current account and begin that account recovery process.
A Reset Your Password window mentioned under Option 1 will appear after using this approach using the contact details you provided for your account, recovery will be carried out.
Locate and Recover Your Account Using Your Contact Information
Open a fresh browser identity, such as a guest portfolio, and visit the Facebook recovery page when you have no access to your account or wish to sign out of a different profile. Provide an email or phone number you have already registered to the Fb account. Do a contact number lookup without or with a code, such as 1, +1, or 001 in the United States. all three variants should succeed. You may also employ your Facebook identity, even if it doesn't explicitly state that you may.
An overview of the profile will appear after you have registered your account. Make sure this is your profile before moving further and that you can still use the given email address or number. Mail restoration or phone recovery can be your options. Click if everything appears in order with the contact information Facebook will have on file for you. You'll receive a verification code from Facebook.
Depending on your selected approach, get the number via email or phone, apply it, and celebrate getting your Facebook account back. You can now create a new password, something we strongly advise. If somehow the code has never been sent, ensure that you may receive text messages from unknown sources, review your spam folder (mail), then assure Facebook's number isn't blacklisted on your device.
Hit Not receiving a code? If the code is still proving difficult to enter. The last screen is by clicking in the underside corner of the Input Security Code window. If you're experiencing trouble logging into your account via the email address or phone number given there.
To log in, use a different number or email address
They may be able to connect into your Facebook account again if you log in using a different email address or mobile phone number from what is listed on the account.
If you are unclear of the backup data that is readily available:
Go facebook.com/login/identify using a device you've recently used to access your Fb account, and then complete the on-screen instructions.
After signing back into your profile, find out how to modify your password.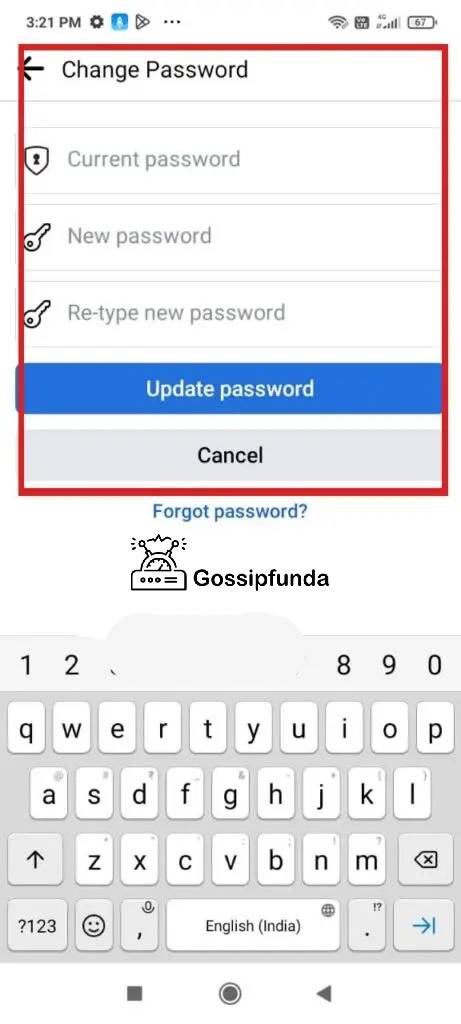 Verify the accuracy of your mobile number
Your mobile number must be entered entirely, such as the country code.
You should eliminate any additional actual numbers, plus signs, and maybe other special characters.
Retry signing in to your email account
If users signed up for Facebook using an email address but are unable to access the account, you could try and contact your email service provider.
Start by looking for a selection such as "Trouble signing in?" in the email sign-in screen. Or You forgot your password.
After you've gained access to your email account, the user can then finish the password-changing process.
Determine if Your Facebook Account has been hacked to Redirect Traffic
You may designate your Facebook account as compromised if it has been attacked and publishing spam, although you cannot access it. In actuality, this will begin a procedure akin to the one previously described. Although you'll rely on the same data to locate your account, the next step will allow you to retrieve it with current or previous Login details.
This can be helpful if a hacker resets the password, but it can also be helpful if you forget the new password. On the Account Security page of the Fb Support Site, you will find additional security-related advice.
If everything else fails, creating a fresh Facebook profile may not be as difficult as you think
Despite carefully completing each of the steps outlined previously, we've received numerous letters from clients who have struggled to access their Facebook profiles over the recent years.
Usually, their contact details were outdated, Facebook account recovery codes were useless, or they never received a response when they asked the company to verify their identity. And at that point, your alternatives are pretty well exhausted. It would help if you acknowledged the necessity of moving on. You need to create a fresh user account to learn from your errors despite how hard it is to do so.
Always provide valid contact information, don't forget to increase Facebook account security, and entirely rebuild your profile. Despite the discomfort, it's still preferable to take no action. In addition, you won't have any embarrassing old pictures, and you can only add friends who are currently important to you.
Conclusion
This post included a thorough tutorial on how to recover a Facebook account using various methods. These methods unmistakably use the various choices and resources made available by the site to help the user regain access to their Facebook account.
All users should be vigilant in safeguarding their social media accounts and establish the simple habit of changing their account passwords periodically for additional security.
FAQs
Is it possible to recover a hacked Facebook account?
You can take several precautions to safeguard yourself from future hacking attempts. First and foremost, make sure to use solid passwords and keep your login information private. Consistently update your Facebook security settings to prevent dangerous links and material from being accessed by unauthorized individuals. Lastly, enroll in the Safe Harbor program to receive notifications if your account is compromised or used without permission. Doing this can lessen the harm these attacks do before it becomes impossible to repair later on.
If my Facebook account has been hijacked, who should I contact?
Reporting the issue to your Facebook Profile Security Team must be your initial step if you've recently been hacked on Facebook. Any harmful material provided by unauthorized users will be looked at and perhaps removed by this team. Additionally, they could offer advice on safeguarding oneself against future hacking attacks. Additionally, suppose you think the hack has resulted in the theft of your private details. In that case, you can get help from one of the many data protection authorities in retrieving lost files or erasing compromised information from databases.
What should I do to re-access my Facebook account if I'm requested to verify my identity?
Whenever a security check is required, use these steps to log back into your account: To validate your identity, log onto Facebook and adhere to the steps. You may ask for a new password when you don't recall your Facebook one.
What is the turnaround time for Facebook to unlock your account?
You must wait 24 hours before attempting to access the Fb account after passing a verification process. Your Profile will still be accessible to your acquaintances during that same time, however, you are unable to log in.