What is diagmonagent? How to fix it when this has stopped? Is diagmon agent virus? Is it spying on you? How to disable it, or how to remove it completely? What is the use of this app in Samsung?
If you are playing an interesting game, but you cannot watch videos in the game and suddenly an error pops up. Saying, DiagMonAgent has stopped and you are clueless what this is. Then you are on a completely right platform, and this article is for you. 
This article provides you a full guide on what is DiagMonAgent app? Why does this error pop up on your screens? Is DiagMonAgent dangerous to mobiles? Are you under your phone surveillance? Is your android secretly spying on what you are doing? How to get rid of Diagmonagent? What is the use of diagmonagent? And also, how to disable diagmonagent? How to uninstall it completely from your android? Get answers to all these types of queries.
Don't Miss: spacedesk
So, let us not waste more time and get into the article.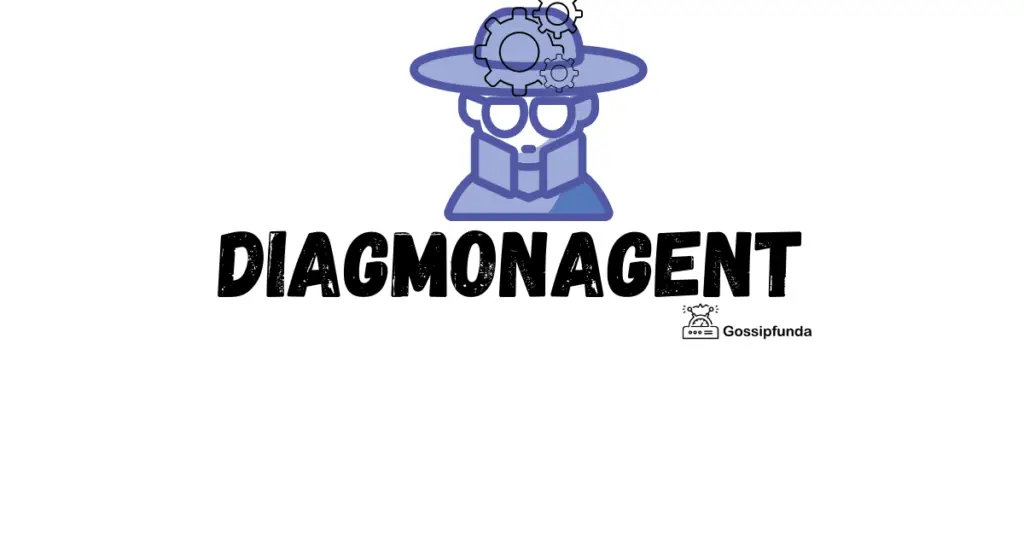 What is DiagMonAgent?
Diagnostic Monitor Agent, in short diagmonagent, is internal equipment or a tool. What is this tool used for? Diagmonagent will get into action whenever fast diagnose any problem that may affect your android device. Most commonly we see these types of apps or error messages in Samsung devices. We can say that the diagmonagent is responsible for checking the android and diagnosing the android in case of any issue. Diagmonagent is useful if the user is receiving notifications regarding the problems in android.
So, we got to know what diagmonagent is. Now let us dig into more of this app usage and other applications. As the Diagmonagent error always pops up on the screens of users, most consider this to be a virus. But is it a virus? Will this notification lead your android to problems? To more about this let us continue to read.
Is diagmonagent a virus?
After seeing the error message on the screens, it is quite obvious that the user thinks that it is a virus. Though this message disappears once the user clicks on any part of the screen, this still irritates. Whenever the user wants to access something this pops up which is a frustrating thing to many of the users. Though the rest ignores this type of issue, this is still an issue. Because it is coming again and again can we consider this to be a virus? 
But, to your information, Diagmonagent is not a virus but it is an application inside the phone. This is an in-built application that keeps an eye on every device monitoring it. Thus, many consider it as a useful application rather than a virus.
So, Diagmonagent is not a virus.
What does DiagmonAgent do? And how is it useful?
As said earlier, in your Samsung mobile, Diagmonagent monitors all the installed and running applications that are in attachment with your Samsung android. If you do not find this app on your Samsung device then you can download it from the internet. There are many APKs available in the market, go pick one and install it on your device.
Major functions of this application:
The diagmonagent application allows the users to examine the display with primary color buttons. Hereby pressing the user can test if the display is proper.
There is an option to check on the receiver on your android. In this, the user has to speak something that will be back to the user to confirm the receiver's end.
This application provides the user with a vibration test as well.
 If you are using the latest Samsung devices, then this application also tests on your sensors. For example, fingerprint, acceleration sensor, camera sensor, and others.
For all such tests, the Samsung users just have to press *#0*#.
Now, let us take a look at solving this error message.
Methods resolving DiagMonAgent has stopped error
Before going into actual solutions, first, the user has to understand that DiagMonAgent is a pre-installed application. So, fixing this can include methods like resetting your phone or uninstalling the application. 
Phone reset will be the first method we prefer to do to get rid of such error messages. 
Fix 1: Hard mobile reset.
For hard reset of Samsung android mobiles, the users have to follow some simple steps.
The first and foremost step, turn your android off.
Then, the users have to press the power and volume up key together, and long-press these keys.
Once the Android logo appears on the android screen, release the buttons.
The user can find various items on the list of the screen like Reboot system, Reboot to bootloader, and more.
By using the volume keys, the user has to choose the "Wipe Data or Factory Reset option" in this menu. The user can use the power key to select and continue the process.
Then, select on yes to continue and your android starts to reset. After completion of this process do the same and go for the "Reboot System Now" option. 
And that's all once your Samsung device is on check for the error, is it still shooting up. Most probably this will solve your problem.
Soft reset
If the users are still not able to solve the problem then go trying soft reset of your mobile along with the above process. In this case, the users have to just reset the setting instead of wiping off all the data of your android.
Fix 2: Uninstall DiagMonAgent
If you are getting this problem again and again then it is better to uninstall the application. We know that this is an in-built application that comes all along when the user buys it. So, it is not easy to uninstall this application. Instead of this, the user can disable the application. In this way, the user blocks the application to interfere with other applications. This is a more preferable way to get rid of this problem. As uninstalling in-built applications may leave the users rooting their phones and other stuff.
Continue reading the article to know more about uninstalling.
How to remove diagmonagent?
One of the methods to solve Diagonagent has stopped error is to uninstall/remove the application, but how to do it? How to disable the application? Let us see the process of uninstalling of diagmonagent in detail.
Generally, whenever you try to uninstall diagmonagent, the user can find a prompt message. It is not possible to uninstall the application directly, as it is an inbuilt application. If the user wants to disable the application then follow the steps.
Step1: the user has to open the android settings.
Step2: then the user has to go to System apps.
Step3: Scroll down to look for the DiagMonAgent app in your list of applications.
Step4: Tap on the Diagmonagent app to open app settings.
Step5: there the user can find storage options, go to it and tap on the force stop button. 
By doing this, the user can stop this application from running. By doing this the user may temporarily get to relax from the "Diagmonagent has stopped" error message. Isn't it simple? Just go to the settings and try this method to get results.
Another Method to uninstall the Diagonagent app
However, this application will still be on your phone, which means you are not uninstalling it completely. So, here we introduce you to another method of uninstalling the Diagmonagent application. Before going to this, it is to warn the readers that this method includes third-party applications. 
The users can go for third-party applications like Package Disabler Pro. Now, what is Package Disabler Pro and how does it work? For the androids like Samsung, Diagmonagent is a common application. Many applications are pre-installed in Samsung androids. Package Disabler Pro allows the users to Disable or uninstall the applications from their androids. But this is the work with bucks, many other applications remove pre-installed Bloatware from your devices. If you want to go for bloatware-removing applications you can read about them by surfing online. 
Let's move on to some common questions on Diagmonagent application.
 Is it safe to uninstall DIAGMONAGENT?
As it is a built-in application, we recommend not to delete it until the user is facing issues with it. Also, this application comes with a lot of useful functions that keep your android safe, so think before you do.
If you think it is important to uninstall the Diagmonagent application then go for it else, don't. You can do other things like clearing the cache of the application or try clearing the Data of this application.
So, let us move ahead with some other common queries like App Permissions and spying.
App Permissions and other questions
Diagmonagent application monitors activities related to your android. To get to know about the access permissions of any app, the user should go to settings. Then go to app features there the user can find the permissions button, go for it. Once the user taps on the permissions button, there the user finds what your application is accessing. In this case, the user can find that the requirements of Diagmonagent are Phone.
Diagmonagent is it spying?
DiagMonAgent is responsible for monitoring your activities on your android and warns you in case of any issue. So, we cannot completely say that your phone is spying on you. Do you think Diagmonagent to be a virus and someone is spying on you through this virus? If it is so, then you are completely safe and no one is spying on you. Diagmonagent accesses your files just for the safety purpose of your android. And it does not mean that your android contains a virus or any external spying.
Let's Wrap Up
DiagMonAgent is simply bloatware in your Samsung Android devices. This software is useful to the users for diagnostic monitoring of the device. But generally, the users get irritated by "diagmonagent has stopped" errors in their devices.
In this article, we get to know what is Diagmonagent? And ways uninstalling the diagmonagent app along with methods solving the "diagmonagent has stopped" error. We have seen some other interesting questions related to diagmonagent applications. 
This is everything for this article. I hope you all enjoyed reading about the application. There are many interesting technology-related articles on the Gossipfunda website, make sure to have a look.