Do you want to convert WAV or WLMP file to an MP4 file? In this tutorial, we are going to solve your two basic problems How to:
We will also learn about what are .wav and .wlmp files extensions. Conversion of small files are easy but what to do when you have a heavy/large file of WAV/WLMP to convert into mp4, We have the solution. You can use the above link to directly reach to main content or use the table of content for which you need, we suggest giving min 5 to read all to learn how to convert WAV/WLMP to MP4.
We got your back with our article on conversion. Learn how to use an online converter along with offline converters and Microsoft Movie Maker. Also, see to use the audacity application for the WAV file conversion which is totally free. If you want to take a short way in then check out our video and see our YouTube channel for more helpful videos.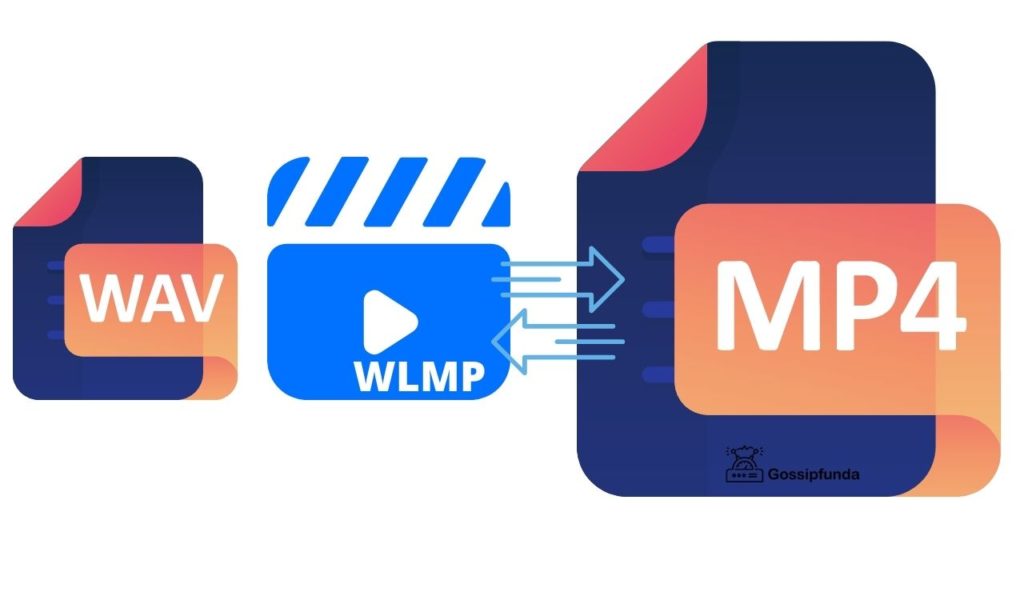 What is a WAV file?
WAV is also known as Waveform Audio File Format and this file format is used to store audio data along with bit rate, sample rate, and other data. This format was first created and used by IBM and Microsoft in August 1991, and since it has been used in different places. This format is very popular on different platforms such as Windows Media Player, iTunes, VLC, and many more. A WAV file is used to store uncompressed audio data which can be store 2GB in older devices and 4GB in modern devices. 4GB of audio file is equivalent to 4.5 hours of audio however, the bit rate will affect the size.
WAV files are much bigger in size and not as popular as MP3 as the data is uncompressed. Uncompressed data takes more space on the disk compared to compressed audio formats. For example, 4GB WAV files can contain 4.5 hours of audio, and 4GB of MP3 file can contain 1000 songs or 4000 minutes = 60 hours of audio. However, the quality does suffer because of compression and takes more time while reading compared to an uncompressed format.
Uncompressed data is like chunks when compared to compressed data and have "raw" audio data, raw data is very useful for music producers. Raw data contains more information on the audio and gives you more audio editing options. 
Don't Miss: How to Convert iso to mp4
How to Open a WAV File
If you are mac or windows users then you can easily use WAV format without downloading any other software. And the WAV format is used by default in the latest windows (Windows 10) with the Windows Media Player and iTunes in macOS. But you need to download a third-party application to use WAV format on Linux, we would recommend VLC media player for this. Visit the official VLC website by clicking here.
To open the WAV file on the Windows platform, follow these simple steps.
Right-click on the WAV file.
Click on "Open with".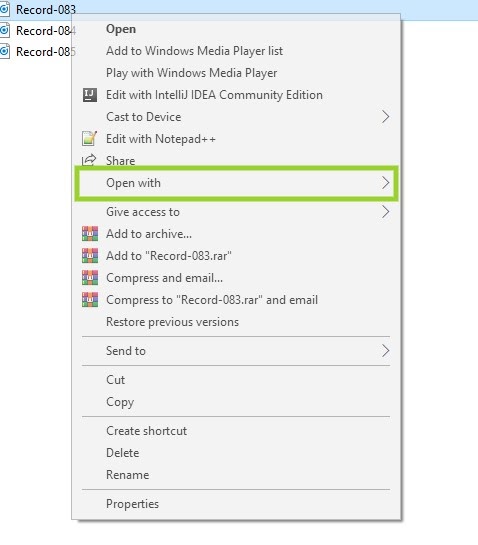 Choose your desired platform or software.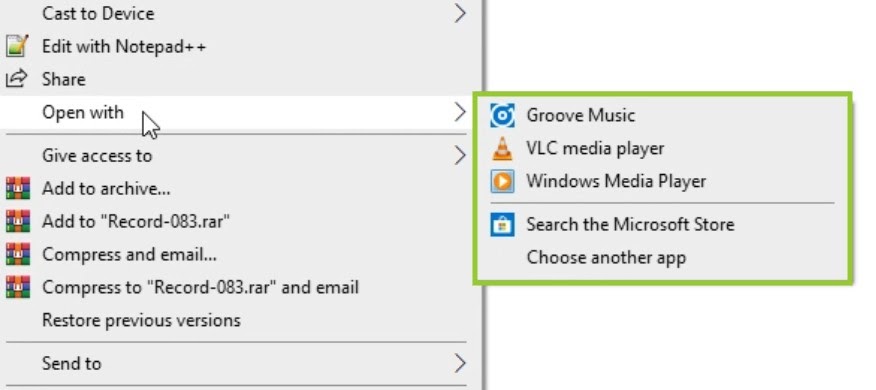 In case you can't find the desired app, click on "Choose another app" and select your app.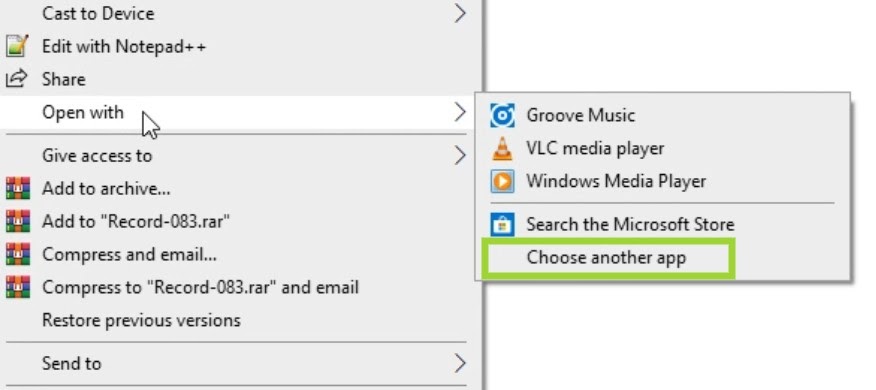 But if you want to use a third-party application for using the WAV file, then check out the list we made for you. 
Note: The app may ask which format you want to use as default. You can also open a WAV file by right-clicking on it and selecting "Open file with".
What is a WLMP file?
In the latest version of Moviemaker, it uses WMP format instead of WLMP format. The WLMP file stands for Windows Live Media Player and is used for Movie Maker Project by Microsoft. Older versions of the Movie Maker used to store the file with MSWMM file extension. These extensions were used whenever you worked on Windows Movie Maker and saved any of your projects. But WLMP format file can not be opened with any other player, not even third-party applications. So converting these files into MP4 is a necessary step, especially when you have no interest in opening Movie Maker. 
If you are using the older version of Movie Maker then the extension will be MSWMM, after several updates it started using the WLMP format. In the latest update aka Movie Maker 10, it uses WMP format. Keep in mind that the formats change but the core functionality of the app and file remains the same. Change of extensions maybe is done for better compression of the data or ease in transferring over the net. This method is pretty common on different applications but in most cases, the update supports the previous extension
Note: WLMP files do not contain the actual media rather it contains the location of the media file along with all the effects, transitions, and more. The WLMP file doesn't even contain photos or music but only their location on your local disk.
How to Open a WLMP File
Now you must be asking how can you open such a weird file! It is quite easy as these files can be opened with the Windows Live Movie Maker, the software is a part of Windows Live Essential. The program's name is changed a few times but the core function has been the same, as of right now the name is "Window Movie Maker". 
Note: The software is not carried to the latest Windows and is being killed off by Microsoft themselves, it was last available in January 2017 on the official store.
But you can still download the software from various websites and have support from Windows XP to Windows 10. Click here to visit the official Microsoft site.
Now keep in mind to install it on your main drive aka C drive as it will make your work easy and fast. And if you want to download the whole "Window Essential" pack, then search online as there are multiple options and every set-up will b different. 
But in case your Windows have Movie Maker of older version or only supports MSWMM format. Then download the Movie Maker from the link and update it, this will allow you to use the.WLMP format along with the older format. So you can perform the conversion of the format via the Movie Maker.
How to convert WAV to MP4?
Now since WAV files are small in comparison to other formats, we would recommend you use an online converter rather than installing one. But if you use convert daily or frequently then we would suggest you download the converter which will save your data and time. Now there are a number of converts available for this purpose, we have mentioned some of the better once.
For small files:
These converts can be used for small files like up to 75 MB or if you want to convert once or twice.
See the steps to clear any confusion:
Open the website, we will be using Online convert free for the purpose of this guide.
Upload your file for conversion and something similar will appear.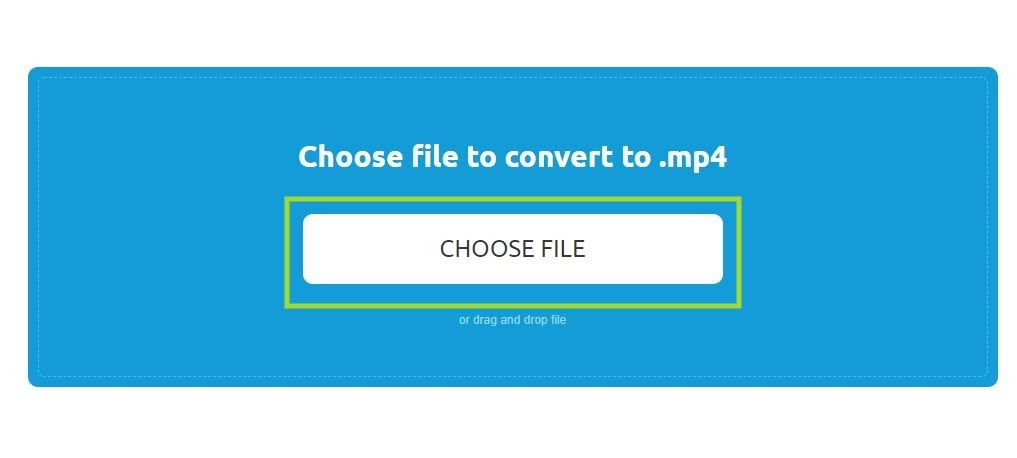 Click on convert, note that there is a limit of 2 files at a time.


Now download the converted file.

Quick Video to convert WAV to MP4
For larger files:
If you are planning to convert files larger than 75mb or more frequent conversions, we would recommend you download a third-party converter. This will speed up the conversion and save your precious data in the process.
These are some of the software you can use for this purpose.
See these steps to clear any confusion, we will be using the Wondershare Uni converter for this guide.
Download and install Wondershare Uniconverter.
Open the app and click on "Add or Drag files here to start conversion".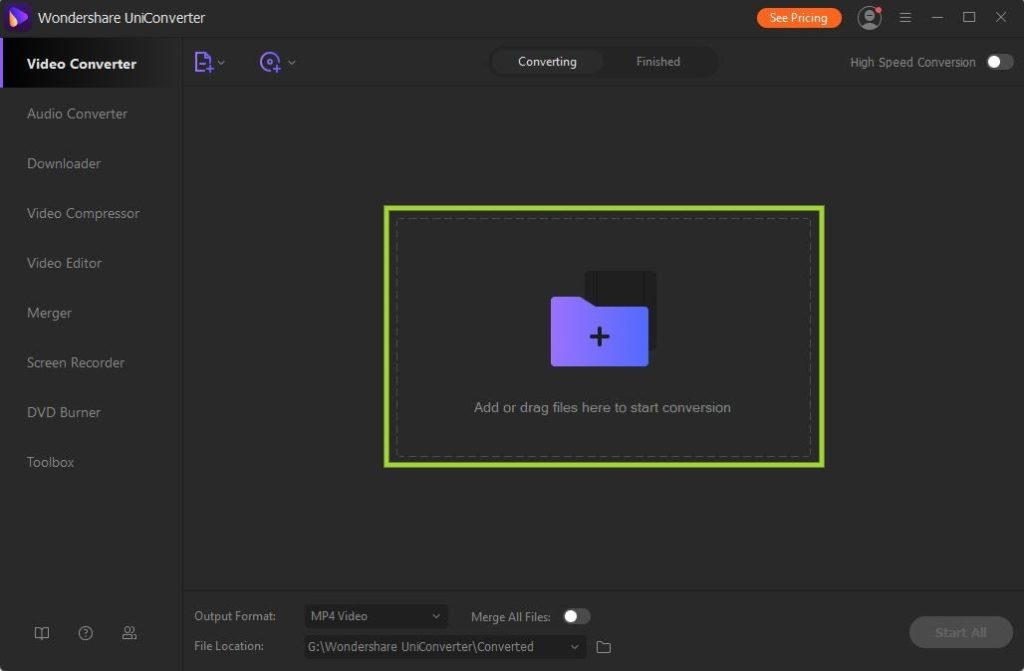 Now click on "settings icon" and choose "MP4".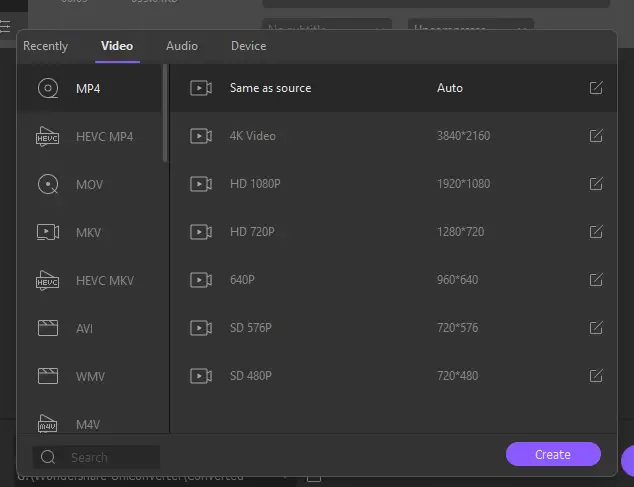 Click on "convert" once you done with the previous step.

Once it is converted, it will be shown as "Sucess."
How to convert WLMP to MP4?
You need Window Movie maker for this conversion, click here to visit the official website of Microsoft. Follow these steps to convert the MLMP file.
Download and install Microsoft Magic Maker.
Open the application and click on "MLV to MP4".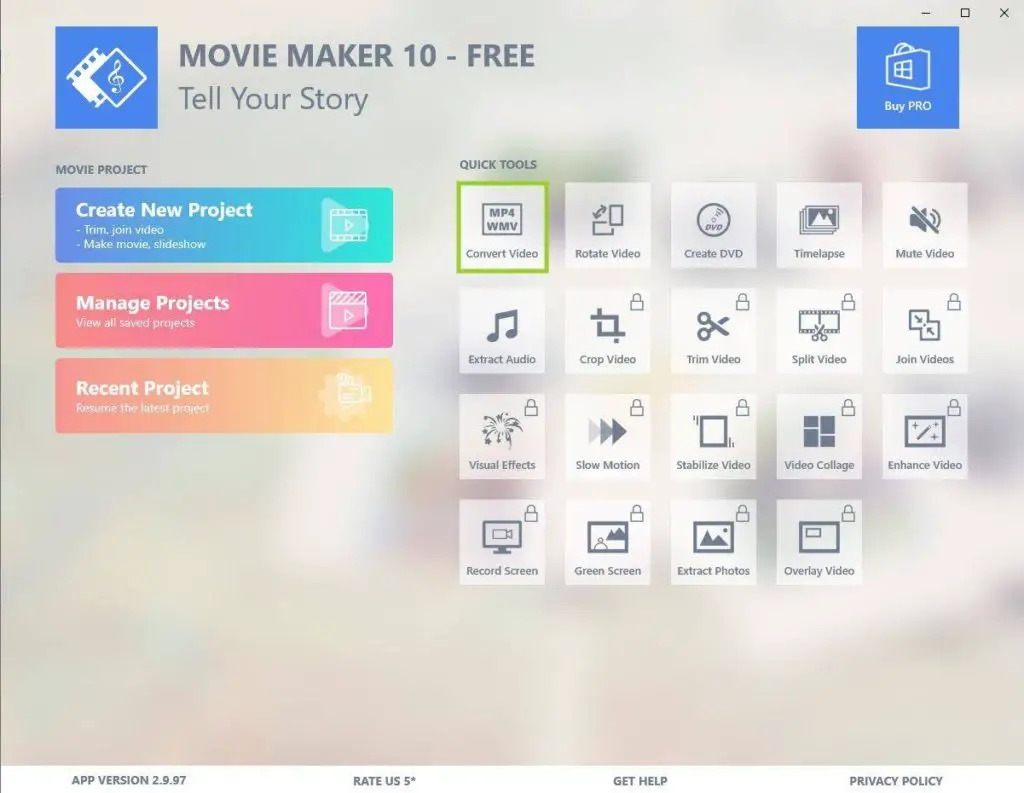 If the software is not already on your system, download it from here.
Once downloaded, open it and click on "Add".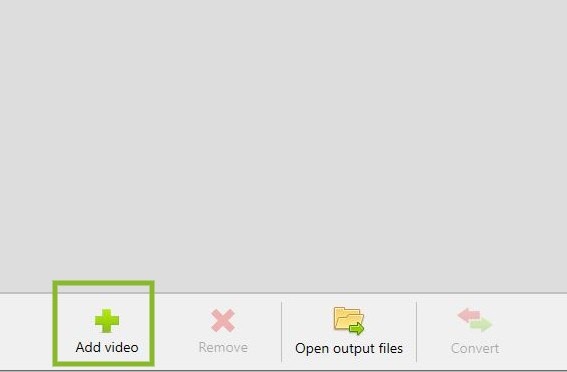 Locate the file and click on "convert" and set all the settings that you want.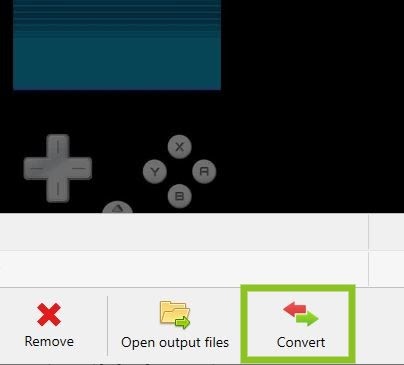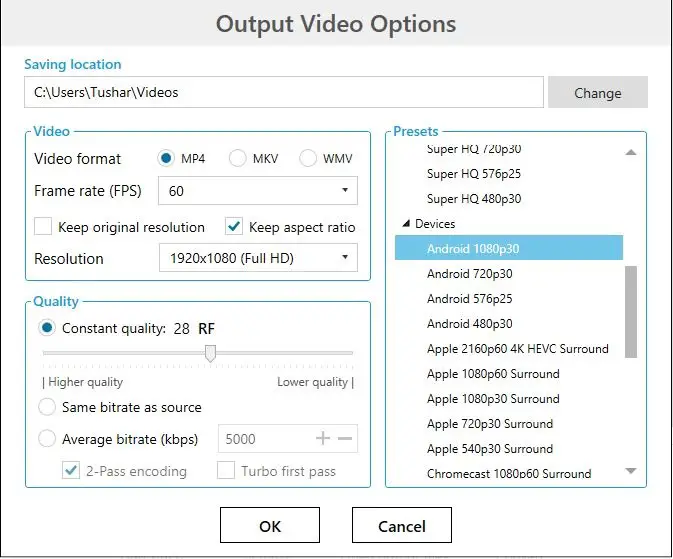 Click "Yes" once you decide and your file will be converted.
Alternative software to Convert WAV/WLMP to MP3
You can choose to use "Audacity" which is free software and powerful. The software is available on Windows, macOS, Linus, and other OS. This is great software for editing audio with multiple options. With the help of audacity, we can convert a WAV file into an MP3 file format not to mp4 by this software, even other audio formats can be worked with and converted. You can convert in reverse Mp4 to Mp3 using Audacity, but you need to install some library files.
Now follow these steps to use audacity for conversion.
Download and install audacity from the official website.
Open the application and click on "File" -> "Import".
Now you can edit the video and export the file with different formats.
We will be selecting the "MP3" format for our guild.
Click on "Ok" for the file to be converted and saved on the "Music" folder on your drive.
Summary
So, we saw how to convert WAV and WLMP to mp4 files with and without a third-party application. Gossipfunda provided different applications for the conversion along with different online websites. We would suggest you use online converters if the file size os small or you are not a regular with the conversion. Also, we even saw a third-party application Wondershare, but keep in mind that it is not free and only usable during the trial period. We used Movie Maker for the conversion of WAMP files, this is useful if you have a WAMP file and want to use it or share it on different platforms.