Problems are common. They are so normal when it comes to our search engines. Crashes and glitches might occur frequently, or occasionally. As the digital era is expanding, so is the exposure of our devices to every possible scam out there. It is essential to stay alert and take the required steps in case any issues arise. Chrome is used by millions of people across the world as a prime search engine and operating system. It is prone to malfunctioning when an incompatible app or extension is added to it. If not resolved, this problem might affect your work and comfort. Google offers the Chrome Cleanup Tool that helps your browser to recover from its issues due to external malware programs. Also, Chrome has in-built settings that will do the same. Let us take a look at all the Chrome cleanup options we have.
When does Chrome need a cleanup?
When there is unwanted malware or software installed on your computer or phone, you need to do the cleanup. You will know that when you experience one or more of these problems with Chrome:
Pop-up ads and new tabs appear out of nowhere and never leave.
Chrome homepage or search engine keeps altering automatically without your permission.
Undesired Chrome extensions or toolbars keep coming back.
Your browser gets hijacked and it redirects to unfamiliar pages or advertisements.
Alerts about a virus or infected device keep popping up
You have various options to check your browser for yourself and find any unwanted programs.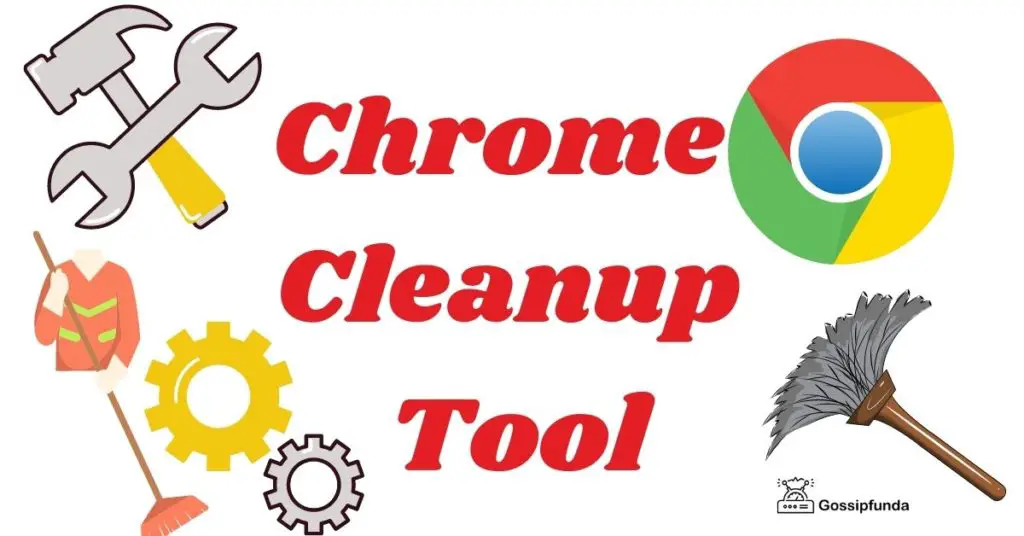 Chrome cleanup in PC
There are two major ways to detect problems in your PC. Either by resetting the Chrome settings or by installing the Google Chrome Cleanup Tool application.
Removing unwanted programs: Before going to the complicated steps, try to find out the unwanted programs in your browser by yourself.
Windows
In your Windows, you can find suspicious or unnecessary programs with the help of Chrome. Select Remove if Chrome finds an unwanted program after scanning. To manually check for malware, use the following steps:
Open Chrome browser.
At the top right corner, select the 3 dots (More).
Go to Settings.
Find the option Advanced at the bottom.
Choose 'Reset and clean up" and click Clean up Computer under that.
Click Find.
By then, you will be asked to remove unwanted software. Click Remove and you may be asked to reboot your device.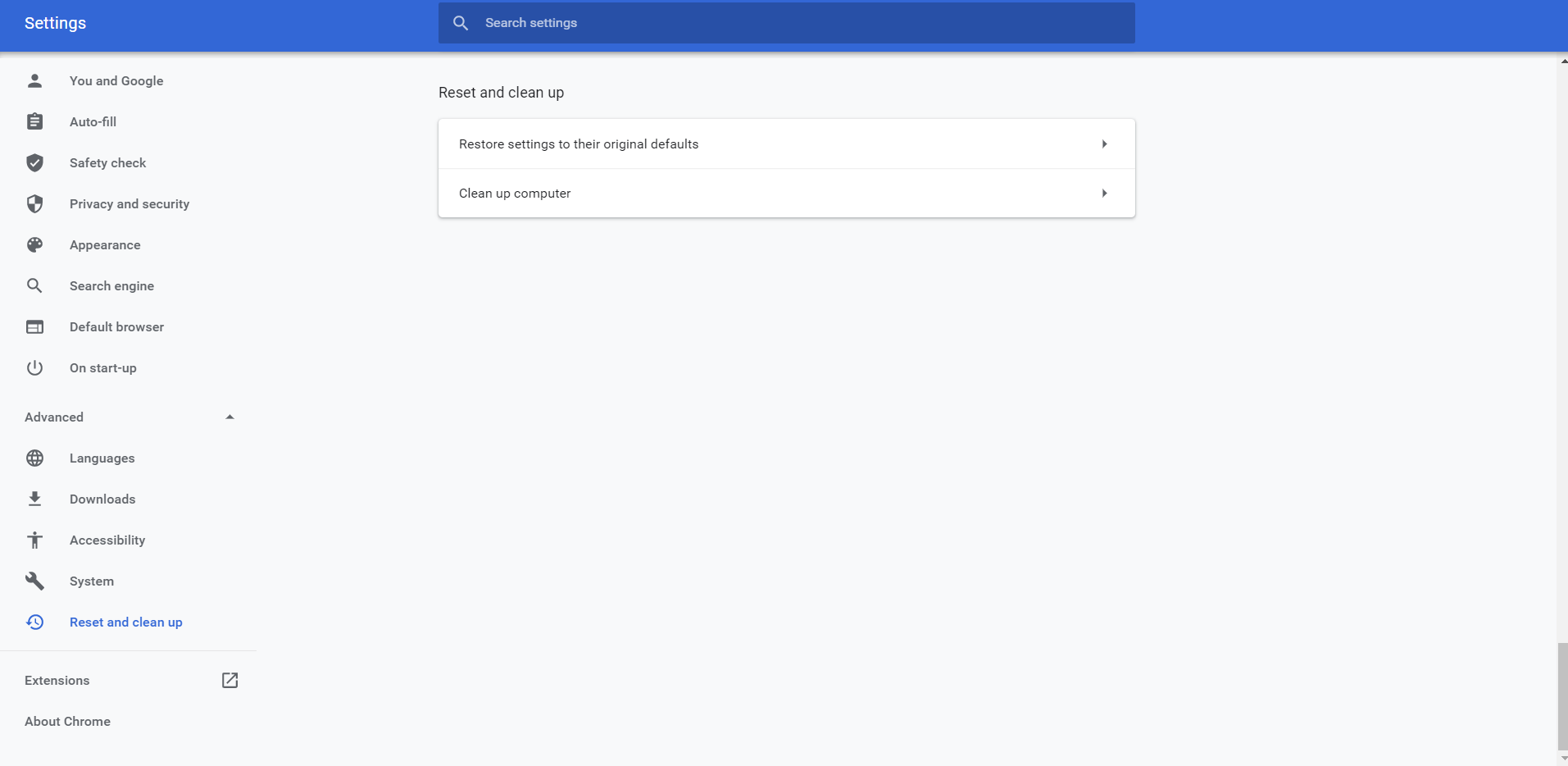 Mac
You can remove unwanted softwares or malwares you might not have installed.
Open Finder.
Click Applications situated on the left.
Look for the programs you don't remember installing or you don't recognize.
Right-click the name of those programs.
Click on Move to Trash.
After reviewing every program, right-click Trash at the bottom.
Click on Empty Trash.
read also: Chrome Flags: chrome://flags
Restore removed files (Windows)
If you or Chrome removed a file by mistake, you can restore that.
Open the folder '%USERPROFILE%\AppData\Local\Google\Chrome Cleanup Tool\Quarantine' on the computer.
Open the file named 'Quarantine'.
Click on Continue.
Right-click on the file that you want to be returned and click Extract all.
Enter the password chrome_cleanup.
Resetting browser settings
Reset your browser settings to avoid malware affecting your Chrome.
Windows
Open Chrome on your Computer.
At the top right corner, choose the 3 dots (More).
Go to Settings.
Find the option Advanced at the bottom.
Choose Reset Settings under the "Reset and clean up" option.
Mac, Linux, Chromebook
Open Chrome on your Computer.
At the top right corner, click the 3 dots (More).
Go to Settings.
Find the option Advanced at the bottom.
Click Restore settings to their original defaults under the option "Reset Settings".
Then choose Reset Settings.
Google Chrome Cleanup Tool
The Chrome cleanup tool is provided to you by Google to scan your personal computer for unwanted software or applications that might affect your Chrome browser. It should be downloaded in every Windows system but is not a standalone tool in Google right now. So, it cannot be downloaded and run on Mac. Don't worry, we will show you some other applications that can be downloaded on Mac.
Don't miss: Chrome Virus Scan
Why should you use this tool?
There are some additional advantages to this tool than Chrome resetting.
It auto-detects and removes harmful software.
There is no configuration needed.
It is free, portable, and easy to use.
How to use the Chrome Cleanup Tool?
There are no specific prerequisites for downloading this tool. You will need Google Chrome with administrative rights. First, install the Google Chrome Cleanup tool application on your PC. to get past the User Account Control, run the app as an admin.
After running the downloaded executable file, the PC will be scanned for suspicious files that affect Google Chrome.
Frequently Asked Questions
The most common questions asked about the Chrome cleanup tool and their answers can be seen here.
Is the Chrome Cleanup Tool safe?
It is a 100% safe tool to use and is compatible with all versions of Windows. But as the service is no longer provided by Google as a standalone app, you need to download it from other websites. Make sure to use the link from credible websites and run an antivirus test before installing.
How long does the Chrome Cleanup Tool take?
Under natural citations, a few seconds is more than enough for the entire scanning to be completed. It then identifies the problematic files that need your immediate attention. You will receive a "no programs found" message if there are no harmful programs. If there is a suspicious file, it will handle the problem directly. After that, it is good to restart Google Chrome if it was already running.
Is there a Chrome cleanup tool for Mac and Android?
There is no cleanup tool as such for Android. But you can use internal cleanup facilities which will be explained later. For Mac, you can use another cleanup tool.
iBeesoft iCleaner for Mac
The major reason for Mac users to use a Chrome cleanup tool is to avoid pop-ups, ads, and mainly for privacy. iBeesoft iCleaner for Mac is a Chrome cleanup alternative that can be used for almost all cleaning activities in macOS.
This tool only takes several minutes to scan your whole system and lets you remove the junk file by yourself.
How to use it?
First, install the tool into your system. Then select the "Start to Analyze" button at the bottom. When it is done, you can see the file size of all your device junk files. Now when you click on each file type, its details will be previewed. In Chrome, you can clear the cookies, cache, and browser history.
Chrome Cleanup Tool in Android
Android phones are prone to malware programs while downloading certain applications or allowing permission to untrustable sites. Here are ways to clean up your Chrome.
Remove problematic Applications
To identify and remove installed applications that have caused problems in your device, use the following steps:
Press the power button of your device and hold it for a few seconds.
Click on the Power off option on the screen. Your device will then start in safe mode and you can see "safe mode" at the bottom of your screen.
Remove recently downloaded apps one by one.
After removing each app, restart the device to find which application has caused a problem in your device.
Add back the other apps after you find out which app caused a problem.
Protecting your device from problem Apps
To avoid downloading apps that might cause problems, follow the given directions.
Make sure that your play protect is on in the Google play store. It can be done by turning on the Scan device for security threats option in the play store.
 Try purchasing any anti-malware apps.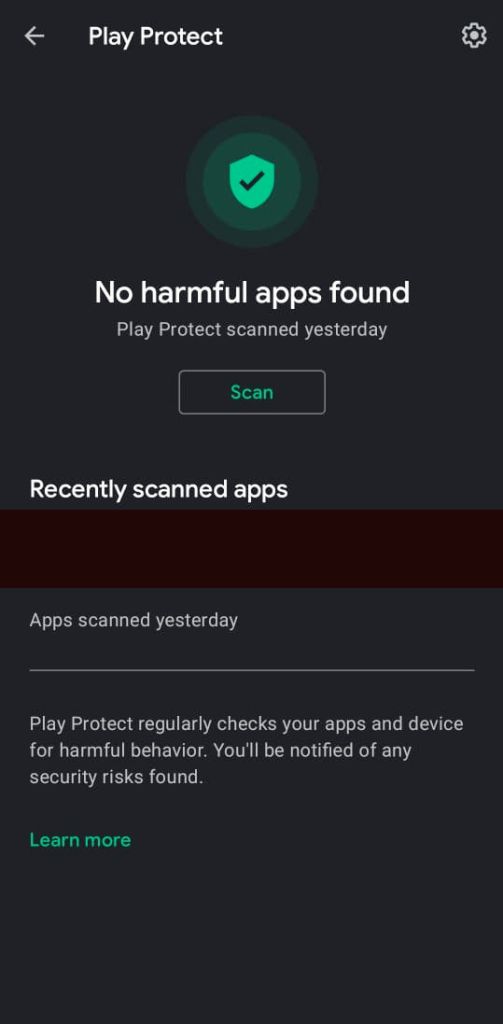 Stopping notifications from websites
Turn off the permissions if you are seeing unwanted notifications from any website.
Open the Chrome app.
Go to the website you need to block.
At the top right corner, choose the 3 dots (More).
Click Site settings.
Tap on Notifications under "Permissions".
Turn it off.
Chrome cleanup tool for iPhone
To remove unwanted ads, pop-ups, and malware on iPhone, follow the tricks below.
Turn off or on pop-ups
For turning on or off the pop-ups in your device, follow the given steps:
Open Chrome browser on your device.
Tap on the three dots (More) and go to settings.
Click on the Content Settings and then go to Block Pop-ups.
Turn Block Pop-ups on or off.
Allow pop-ups for specific sites
If the pop-ups of any useful sites are blocked, you can fix that too.
Open Chrome and go to the site where the pop-ups are blocked.
At the bottom of the page, where "Pop-ups are blocked", click Always show.
Fixing issues with pop-ups
If there is any page where the pop-ups or dialogue box will not go away, try these steps:
Turn on the airplane mode on your phone.
Quit Google Chrome.
Close the tab which has this issue.
Conclusion
There are many options ahead of you to fix almost any problem related to our device. But that doesn't mean that we should not be careful. Precaution is always better than cure, therefore, it is necessary to keep your device and your data safe.
There are some points to keep in mind to be safe. Never download any app or extension from untrusted websites. Winning a contest or getting expensive services for free might be tempting but that can also harm your device badly. Do not install security scanning softwares suggested by websites, they might be malwares. Use scanners that have perfect credibility.
Learn about healthy browsing and never doze off to sites that are not secure. Always keep an eye open and enjoy the sincere services provided for you by the world of technology.