Best power bank: easy to carry, high power backup and delivery, low in cost, best in quality. If you are searching for the best then let's buy a power bank for your mob as a phone charger.
What is Power Bank?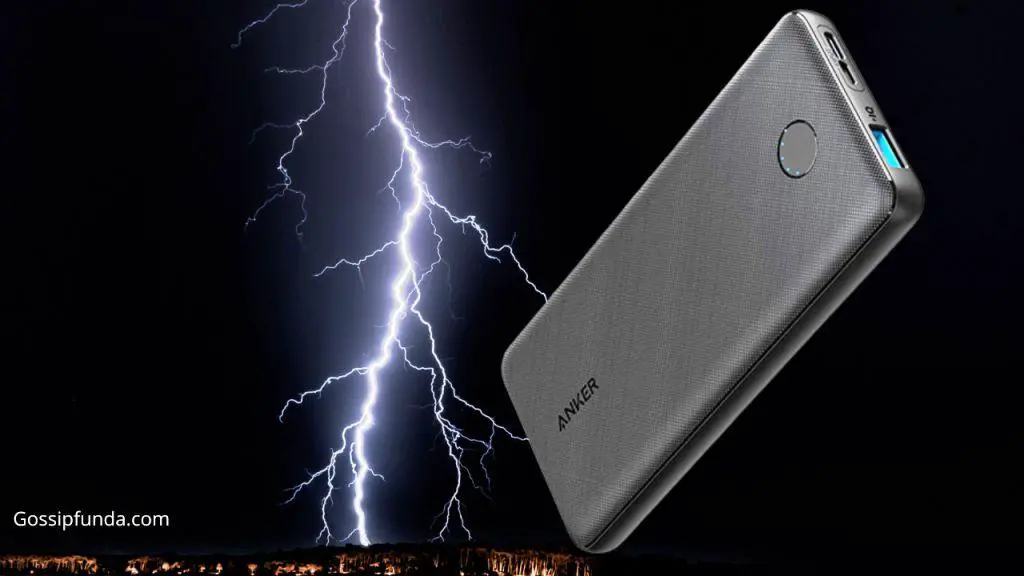 There are banks which store money, food, books and even blood. But if you see today's advancements in technology, there are banks which hold a battery to store the electric charge. These banks are portable and can be carried wherever the user wants. Such banks are known as Power Banks. Power banks are mainly utilized in charging electronic gadgets like mobiles and tablets. In short, it is a phone charger. In other words, these are named as Power Stations and Battery Banks. Power banks assist the users in not missing any of their valuable data, such as emails, messages, calls and other info.
Don't Miss: Best android watch-2020
There are three types of Power Banks:
Universal Power Banks are designed in various sizes and configurations according to the device specifications and budget.
Solar-charged Power Bank consists of photovoltaic cells. Wherein the internal battery is powered up by sunlight.
Third Power Bank is an old fashioned phone battery case. They are less compatible with devices.
How to charge the Power Bank:
Power Banks are charged via both the ways: one method is by connecting to the USB socket of a computer and the other is to the wall socket. Here the later one will consume less time in charging fully. For charging the power banks, the user uses a micro or mini USB cable. While discharging, full-sized USB sockets are used. Power Banks which has more battery capacity will require more time in charging. User should consider a proper USB charger while powering the bank otherwise, it leads to damage in the internal circuit. An LED on a power bank will glow if it is fully charged.
How long does a Power bank hold its charge:
It depends mainly on the manufacturers who design these models, the quality of components and their internal circuitry. Better use expensive and quality power banks which sustains the charge up to 3 to 6 months rather than going for cheaper units which conserve the charge up to 3 to 4 weeks. Initially, the power banks come with a full charge. To calculate the time required in charging up a power bank with a 0% of power remaining is mentioned below. And the formula depends on three factors: 1) Power Bank capacity, 2) charge remaining in the power banks and 3) power supply.
For example:
Powerbank: 13000mAh
Power Supply: 1000mA plug
Calculation: 13000mAh/ 800mA = 16.25 hours
(800mA because 20% of power is consumed during the charging and discharging process).
The above formula tells us that a minimum of 16 hours is required in charging the power bank.
How to choose the right power bank:
The mobile's battery shouldn't exceed the power banks charge capacity. For example, the battery of smartphone with 3500mAh and 0% charge cannot be fully charged by using a power bank of 2200mAh battery.
The best power banks in the US market:
Anker PowerCore Slim 10000mAh:
In 2009, Anker's power bank is the first brand to enter the business of mobile chargers in the North American market. Now it is considered to be the leading company in the manufacturing of power banks. As of now, 50 million users are accessing the Anker PowerCore Slim 10000mAh. The price of this power bank is $35.99 dollars.
Features of Anker PowerCore Slim 10000mAh:
Anker power bank has the slimmest design which can be portable in a flexible way.
It delivers safety measures like short circuit and surge protection.
Users can charge the power banks using Micro USB cable.
This power bank speeds up the charge up to 2 amps in charging devices like laptops, smartphones, and tablets. iPhone 8 charger and Galaxy S8 charges up to 80% from the 0% charge.
The LED exhibits the remaining charge and power status.
There is a mode called Trickle charging mode which powers up low power devices like Bluetooth speakers and other accessories.
Cons:
There are two input ports: 1) Micro USB and 2) USB-C. USB-C port does not function properly. And two input ports cannot be accessed at the same time.
RAVPower 3rd Gen Deluxe 16750mAh Power Bank:
RAVPower has an established market in terms of its reliability and reputation. It supplies life to various devices like Apple iPhone 6 charger, iPhone 6 Plus, Apple 5S/5C, iPad Air mini, Samsung Galaxy S5, Samsung Galaxy S4, Samsung Galaxy Note 4, Samsung Galaxy Note 3, Samsung Galaxy Tab 4 Pro, Google Nexus, HTC One (M8), LG G3, MOTO X, Sony Xperia, etc charger. The price of this power bank is $38.99 dollars.
Attributes of RAVPower 3rd Gen Deluxe 16750mAh:
A+ Lithium-Ion Battery withstands 500 charge cycles.
With a charge of 16750mAh, power bank recharges the iPhone 7 5.5 times, a Galaxy S8 for 3.3 times, or an iPad Air 1 full time.
User can charge two smartphones and two tablets at a time with a charge output of 4.5 amps.
Security measures like voltage surge and over-discharge protection are incorporated. If any charging error occurs the power banks shuts down automatically.
This power bank gets charged within 9 to 10 hours and there is a built-in flashlight in emergency situations.
Accessories along with this portable charger are 2 Micro USB chargers, 1 Carry Pouch, 1 user guide and free 18 months customer warranty.
Cons:
AC adapter is not included.
PD Power Bank: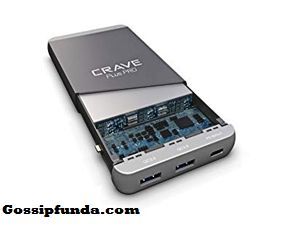 Features of PD PB:
1 million buyers are enjoying this PB for it's versatile and high power charging feature.
The design of the PD power banks offers user reliability, longevity and convenient.
It has a battery of 20,000mAh and the charge output is 3.0 amps. It has a dual-port to support mobile devices like Macbook, iPhone and latest Laptops charger.
It can charge Type-C devices.
Price of this power bank is $84.99 dollars.
BESTON Power Bank: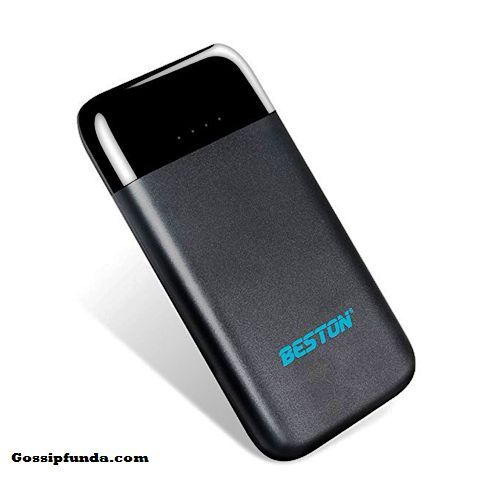 Characteristics of Beston PB:
These power banks have a simple design, stylish look and easily portable.
It has a slim design and lightweight holding an 8000mAh charge.
iPhone 8 Plus, Galaxy S9 or iPhone Xs charges twice with 8000mAh charger.
Over-charged, over-discharged, over-voltage, overcurrent and short circuit protection are the safety features included in this power bank.
A double USB port for charging.
The price is $8.99 dollars.
Conclusion
It is worth spending on the best power banks because it powers up the gadgets and indirectly renders the information to users in all circumstances.