Gaming peripherals are the most significant thing for a real-time hardcore gaming experience. There is a heap of options available in the market that might confuse the purchaser. There is a lot of Gaming attributes to be explored. However, A Gaming mouse is basically a desktop mouse with some privileged functions best suited for enhancing the magnitude of high computer gaming. The features of these mice include adjustable weight, programmable buttons, high sensitivity, and, most importantly, speedy response time.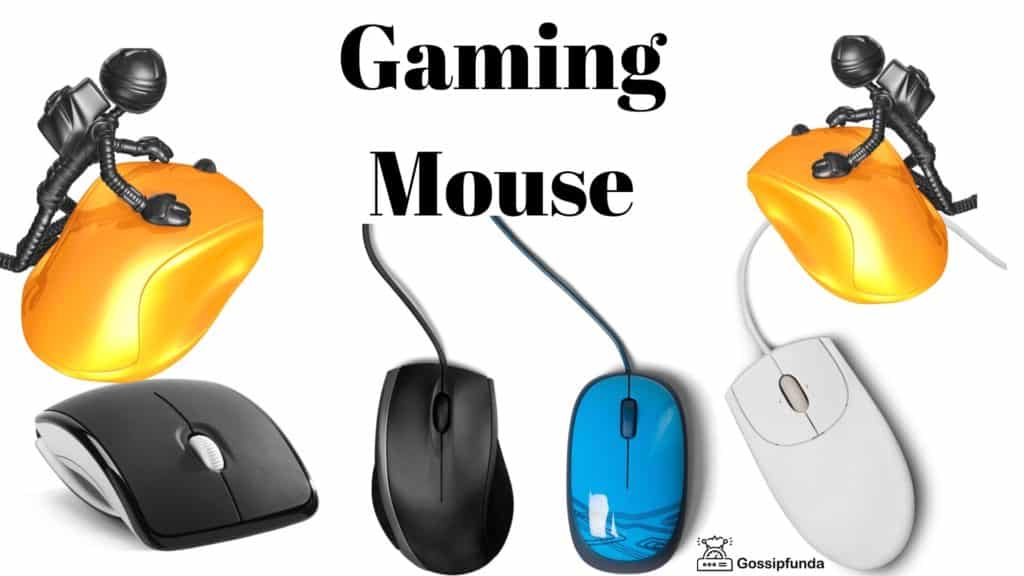 Best Budget Gaming Mouse
They are precisely designed with accurately placed buttons for your hands that deserve a comfy gaming experience. Unless you know exactly which type of mouse is best suited for your gaming. Now here is the good news. You don't have to burn a hole in the pocket for excellent and accurate performance. But you might not get a wireless design or full RGB lighting for a mouse to fit in your budget. We are here to pitch in to select the best for only you. Call us excessive, but there is also an ample of options for lefties indeed. Let's discuss about the attributes required in gaming.
"Real Gamers never Quit."

Nibedita
DPI
                  The first and foremost thing to be taken care of is DPI. The full form of DPI is Dots Per Inch. To illustrate, it is the measurement of how sensitive your mouse is. Mind you. It is different from the usual sensitivity setting. They are categorized into 2 types 
Low DPI
              In case your mouse has Low DPI, well, it is fine with good controlling commands such as close up shooting and working at an elegant high-resolution pixel during a photo editing sessions.
read also: Corsair Utility Engine
High DPI
In High DPI settings, the mouse is highly capable of fast response and movement, such as command screens or shoot them up. They are also beneficial and advantageous for those gamers who have multiple monitors at high resolutions.
           In general, a standard normal mouse functions at 800DPI. Gaming mice offers a range of settings over 100 DPI up to 8000. Moreover, gaming mouse also provides the advantage to change the DPI settings, which basically means you can switch from one mode to the other.
In brief, the higher the DPI of the mouse, the more farther and faster the cursor can move while you are moving the mouse.
Acceleration
                It has the ability of the mouse to move quickly based on how fast you can run. For example, if you move one inch, then the cursor will be displaced up to 1000 pixels within half a second. Acceleration of the gaming mouse is expressed in G forces—1g=9.8 meters per second.
know more: How to disable mouse acceleration on Android/Windows/Mac
Programmable buttons
               These mice are often equipped with buttons for a program that allows fast access to a specific function known as a macro. These mice not only include left-click, right-click and scroll wheel but also thumb buttons on either side.
              These best budget gaming mouse are also launched with varieties of wired and wireless options. The new technology has introduced these wireless mouse.  
Wired / Wireless
With the advancement in technology, a wireless mouse is introduced in this era.
 Sensors                                                                                               
       Optical sensors are very unpopular, so Laser is the face of hardcore gaming of the new era. It has a faster and more accurate response time than the gaming mouse using optic ones. However, people still prefer the optic sensor gaming mouse. 
Polling Rate
           It is defined as how often it reports its own position to the computer. The polling rate is expressed in Hz. Higher the polling rate, less is the lag between which occurs when the mouse is moved, and the movement shows up on the screen. For example, a mouse with a 500 Hz polling rate reports its position to the computer in every 2 milliseconds.
Adjustable Weight
            Call us excessive, but there is a gaming mouse which is invented for adjustable weight. A few gaming mouse provide the privilege of selecting weights by inserting and customizing the weight.
Don't miss: 1TB SSD & 2TB SSD
Design And Comfort
Most mice are economically designed so that users are satisfied, but honestly, comfort level varies across a number of people. So we would recommend trying different shapes and sizes before purchasing one. I hope you make the best choice.
Pro Gamers prefer and suggest using a lighter, simpler mouse that includes few buttons. Light gaming mouse not only would not affect your wrist while playing but also it can easily slide across the mousepads or table with speed. Thus, Gamers recommend 100 grams of an ideal mouse for gaming.
             With the best budget gaming mouse, you can unlock your success in gaming. It pitches in to use your full potential. This makes it essential to purchase the best gaming mouse. For your convenience, we have listed below some best budget gaming mouse to ease your work. Please go through the list below.
see also: Force Android Update
Some best budget gaming mouse
Logitech G203  Prodigy RGB
          This Logitech mouse would not burn a hole in your pocket as it is affordable at great prices. Moreover, it has a small shape for those who prefer a more modest mouse while playing. But only a few prefer three-zone RGB lighting. Overall, it is an all-rounder performer that delivers stable and consistent performance. Its optical sensor has 8000 DPI to respond to the movement for a smooth operation.
Razer Naga Trinity
          To begin with, it is the latest version of Naga Trinity. This mouse is comfy for your wrist, smaller in design, and equipped with three interchangeable thumb grips and optical sensors. It comes with several buttons ranging from 9 to 19. Although it consists of strong magnets, but they don't interfere while gaming. It has relaxed gripping technology for MMOs and MOBAs. Moreover, it is best suited for shooting and live games.
Razer Deathadder Elite
             It is the one and only fantastically shaped all-rounder for all sorts of hand sizes and grips. It never messes with the shape of its own despite of using over the years. With 16000 DPI, sensor-based PMW-3389 developed by Pixart, 99.9% accurate resolution, 450 inches per second Razer delivers flawless tracking and gaming despite fast movements of the mouse. For many gamers, this is an outstanding mouse with amazing performance. It has an ultimate body with great sensors and simple with two perfectly set up thumb-sized buttons for claw grip.
Corsair Ironclaw RGB
         The Ironclaw is a well-known mouse well tested by gamers. It has a smooth blend of matte finish on the buttons to the gripping rubber sides and wavy rubber on a scrolling wheel; each one of them confirms the best in their function. It is designed to be convenient for each panel individually, thereby adding an excellent fit mouse to glide over the pad smoothly. It feels the best while gripping it for gaming. The sleek RGB lighting and the unit are fully customized through the software of Corsair. However, it is a bit bulky and doesn't include customized weights but has smooth performance indeed.
Steelseries Sensai 310
               The updated version of the mouse manufactured by Steelseries is the brand new Sensai 310, a classic mouse. The new plastic enveloped over the whole mouse body provides better gripping while using with sweaty palms. With optical sensors and 12000 DPI, it is examined that it would not face any problem while being tracked. It is a middle-sized ambidextrously designed mouse. The size of the thumb buttons is tweaked to make your thumb rock on to press them. If anyone is looking for a light ambidextrous and small mouse, then this is what we have got for you. 
 Logitech MX Vertical
                 While playing comfort is the first priority, whether it is a gaming keyboard or a gaming mouse. And in this field, it is the best in class. The ergonomic design gives you world-class experience without any strain even across battle sessions. With laser sensor and precise killer battery life with only three minutes of charging time, it works the entire day. In addition, it has a pleasant eye-catching curve for RGB sleek lighting for aesthetic appeal.
Razer Viper Ultimate Wireless
                 To begin with, wireless, accurately incredible 650 inches per speed and a very high-quality ceiling for keeping in track of the fast movement, it is the best in this list. The battery life of Viper is 70 hours. But nothing can stop you from gaming. The recharging can be done with a charging dock, which makes it best for hours of gaming. Despite the excellent weight, the buttons have a soft feel while being clicked. Unfortunately, the price is high. But an insanely accurate for the best gaming experience.
Logitech G Pro Wireless
                   It comes with wireless cord-free pointers for a latency-free experience. The excellent 16000 CPI Hero sensor gives you a latency-free experience. This lighter mouse only weights 80g. Every component of the G Pro exhibits durable, highly crafted side walls without any compromise for better performance. The battery life lasts up to 40 hours. It has customized buttons at the side panels that are detachable for smooth insets if required. This mouse justifies the cost with quality.
Logitech G502 Lightspeed Wireless
                This mouse is an imprint of accuracy, durability, and high in performance. It weighs 7g with G502 lightspeed is very forward-looking for compatibility with a charging mat of the powerplay. This mouse over the charging mat has the capability to pair itself with the computer without requiring a USB dongle. The modular weights are detachable, and the scroll wheel also can be locked through steps. According to the gamers, this mouse is the best in the case of a wireless mouse. Nevertheless, G502 is worth every penny.
Logitech G604 Lightspeed
             Although it does not have a rechargeable battery and RGB lighting. In fact, it has great battery life, a comfortable, sturdy design, and lots of perfectly placed buttons. This G604 claims to last up to 240 hours with conveniently placed buttons and thumb rest works for MMO and MOBA to map your favorite skills. 
Specifications of Best Budget Gaming Mouse
| Name of the Mouse | DPI | ERGONOMIC | BUTTONS | WEIGHT |
| --- | --- | --- | --- | --- |
| Logitech G203 Lightsync | 8000 | Right-Handed | 5 | 85g |
| Razer Naga Trinity | 16000 | Right-Handed | 19,14,9 | 120g |
| Razer Deathadder Elite | 16000 | Right-Handed | 6 | 105g |
| Corsair Ironclaw RGB | 18000 | Right-Handed | 7 | 105g |
| Steelseries Sensai 310 | 12000 | Ambidextrous |  8 | 92.1g |
| Logitech MX Vertical | 4000 | Vertical, Right-Handed | 4 | 135.5g |
| Razer Viper Ultimate Wireless | 20000 | Ambidextrous | 8 | 158g |
| Logitech G Pro Wireless | 16000 | Right-Handed | 11 | 114g |
| Logitech G502 Lightspeed Wireless | 16000 | Ambidextrous | 8 | 81g |
| Logitech G604 Lightspeed | 16000 | Right-Handed | 10 | 135g |
Table of Specifications
Conclusion
                 Best Budget Gaming Mouse:  As you can see above, there are mouse for every gaming use, best in quality and designed with sturdy designed and well-placed buttons. Each and every mouse is scrutinized by eminent professionals of technology so that you don't have to worry about it. I hope this list is beneficial and helpful for you.  Sharing is caring. If the above suggestions work for you, then don't forget to like and share. We will be glad to hear from you. Your FAQs and constructive comments are immensely appreciated. Go ahead and type in the comment box below. Thank you.