Do apps keep crashing on your iPhone? This could be due to a number of reasons as simple as missing updates to potential bugs in the application. But usually, the reason for this scenario is simple and easily fixable. The number of updates for iOS has increased substantially over the years and if you have turned on automatic downloads, you may not be just lacking newer software updates but also may be prone to exist older version bugs. This largely constitutes the reason why most people's iPhones keep crashing. In this article, we are going to learn Apps keep crashing iPhones.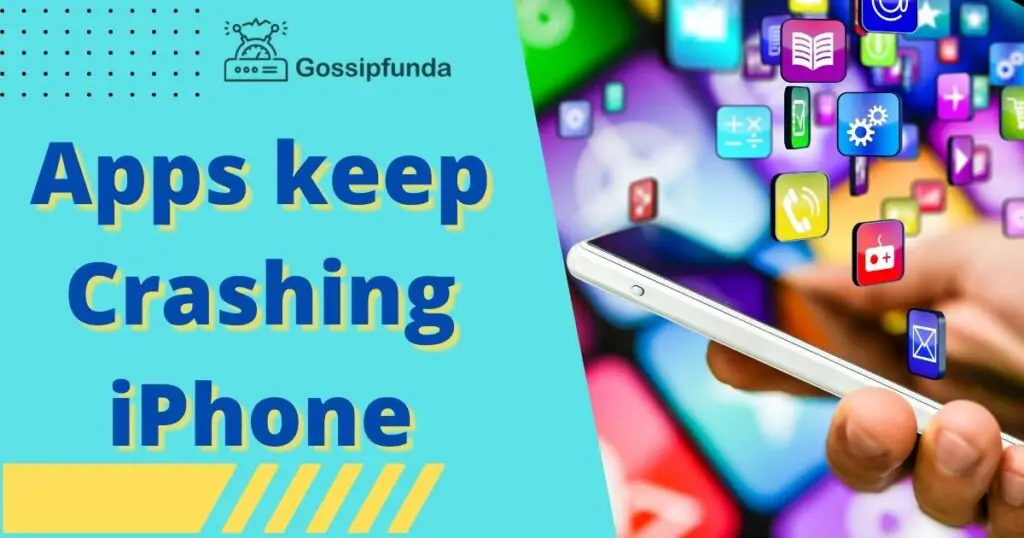 The requirements for digital applications are exponentially increasing for both hardware and software. To keep up with the processor speeds and complex algorithms, software updates are mandatory for our phones' smooth performance. These updates not just improve the performance, but keep the security and privacy of user information in check. Thus resulting from the increase in the number of these updates over the years.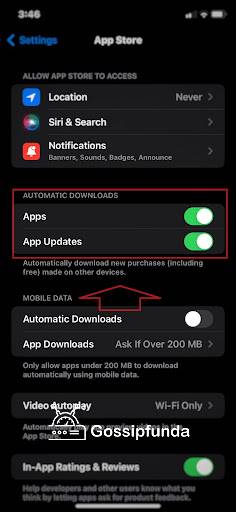 Applications have become essential tools in our daily lives, whether it is being casually swiping through our social media feed or using it for production requirements. iPhone apps keep crashing, especially in between these usages can be a real headache. Well, the easy step for prevention is by making sure you have your software updates on the check. The simple way to do that would be to switch on  "automatic update download" for the quick and proper response of applications,  by going over to settings > App Store > Automatic Updates.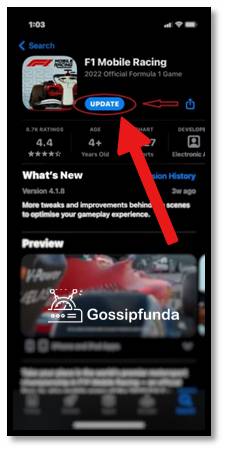 This could be done both for the App updates and for the iOS updates from the settings of your phone. Even if you find your iPhone apps keep crashing and is unreactive during your usage, the reasons for the cause might be simple and easily fixable. And should not be stopping you from completing your tasks. Following are the easy-fix steps you can consider to resolve the issue.
5 simple steps you can perform
Does the error keep happening while you are using a certain app? Then try these five primary, simple ways you can fix the issue:
1. Try clearing the recent apps and try:
Having too many applications running in the background can affect the performance of the device, especially for older models. Because multiple apps open can consume your device's CPU resources, fill up your RAM, and can result in slowing down your phone or sometimes crashing your device. 
How to do it :
For the iPhone X model and upwards (which lacks the home button ):

swipe from the bottom of the screen to the top and hold it midway (which will show you the recent apps) > close them all by swiping up.

For models with the physical home button:

Press the home button twice > close them all by swiping up.
2. Try updating the app:
Application updates are as significant as iOS updates. Each application gets updates from its developer frequently. And these updates are mainly focused on fixing bugs, like the one you may be currently facing, or for a better performance of the application. Not installing timely updates can prevent apps from functioning where some of the features may not be supported by the older versions. 
If you are not able to download or install updates, it could be due to lower storage, older versions of iOS not supporting the update, or unsupportive hardware. Kindly refer to the end of the article to troubleshoot this.
How to do it : Open AppStore > search for the app > Look for any updates > click update.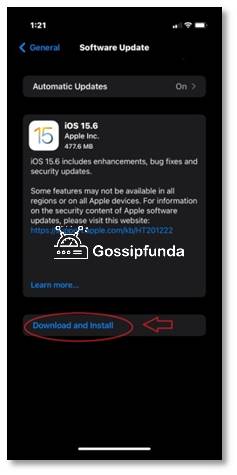 3. Try restarting the phone:
Restarting your device, your device's RAM is being cleared out. What happens then? The fragments in your device consisting of previously running apps are cleared and the existing apps opened are killed and hence removing these conflicts by clearing memory, apps, and other complications and can also benefit from increased performance.
How to do it : Press down the power button and either of the volume up/down > a power off slider appears > slide to power off > wait till the phone turns off > press and hold down the power button till the apple logo appears > enter the password and try the app again.
4. Updating iOS:
 An outdated operating system might be the reason for causing the app to crash on your iPhone. Apple releases one major update and several minor updates every year. As similar to app updates, these include software updates, fixing bugs, and new features. IOS being updated is necessary for the intended peak performance of both hardware and software in supporting new features and technology. 
For example, new updates for gaming applications might require better software support from operating systems to carry out a smoother gaming experience. For this along with good hardware specifications, an updated OS is essential.   
How to do it : Open settings app > General > Software update > click Download and install > Enter the password.
There is an option in your device to activate auto-downloading and installation of timely updates, turning it on can ensure better performance.
5. Try re-installing the app:
Deleting and reinstalling an application during apps crashing on your iPhone is a commonly used step. While deleting an application would not remove all the data in it, for example, your saved stages in a game. It might fix any bugs or issues it had by reinstalling it again on your device. I once encountered a similar issue with a social media application and after all the other steps mentioned above, surprisingly reinstalling the application helped me troubleshoot the issue. 
So deleting and reinstalling the application can be a real deal maker in some instances. But make sure you are logged into any accounts, for example, your Gmail or apple id to sync all your saved data to your cloud, to prevent yourself from losing all your important data, especially if it's a gaming or social media application, it can mean a lot to you.  
How to do it : Home screen > Long press the app icon > Remove app > Delete app > go to AppStore > search the app > Install the app.
The listed steps didn't resolve your problem? Don't worry. Besides these basic steps, there could be other reasons which would result in apps crashing on your device. And they could be resolved to some extent. Check whether your phone exhibits the following scenarios: 
Are any external peripherals connected to your phone?
Was your iPhone connected to any device, especially while crashing occurred on your phone? The phone being connected to external devices or peripherals while transferring files or using applications focused on sharing files in your device like photos app, documents, files, or any other third party application having access to your storage or even charging with foreign cables to insecure sources can be a cause for the crash.
If your iPhone is connected to any such external devices or storage systems and any of your photo apps, documents app, files app, or other third party app is not working properly, try disconnecting the peripheral and try the app again. If this is the issue, try avoiding connecting to such insecure sources, to avoid compromising your device's security and privacy.
 Always connect to trustable sources and devices. There could be all types of viruses or malware programs that could be infested by unidentified external sources. That also goes for applications installed from non-trusted sources. Always use the App Store for installing applications on your device to protect your privacy.
Insufficient storage?
With the high mega-pixel mobile phone cameras, vastly improved image processing software, and numerous media sharing applications, running out of storage could be a regular problem, especially for phones without provision for external storage supports. Large sizes of high pixel images take up a lot of storage. Hence a large number of users experience insufficient storage in their devices.
Sufficient storage is required for the proper functioning of an app. If your storage is fully occupied, this may result in the improper functioning of the iPhone apps like crashing. If you are unable to open certain applications like cameras, and WhatsApp, this might be the issue. Applications and files taking up all of the available storage could result in insufficient storage for the proper functioning of the device.
How to fix this? You can try clearing up unused apps or deleting images that you longer require. You can do this either by clearing it manually or using third-party applications available to do this. There is an option on your device to offload or delete applications you never use on your phone. 
How to do this: Settings > General > iPhone storage > Recommendations > " Offload Unused Apps " > Enable.
Users can also use the inbuilt option to review and clear downloaded videos.
How to do this: Settings > General > iPhone storage > Recommendations > " Review Downloaded Videos ".
You can also try buying more cloud storage. There are different plans regarding the data limit you require and prices may differ according to your country. These are usually monthly paid plans, where you would be paying an amount each month according to the data storage limit opted by you.
How to do this: Settings > Apple ID > iCloud > Manage Storage > Upgrade iCloud storage. 
Another effective way of getting rid of junk storage is by trying to clear the caches on your device. This could be done by clearing it from your browser or you can also use third-party apps to clear insufficient storage. But make sure you are using trusted applications from trusted sources ( App Store, highly recommended), especially due to these applications access your files and documents, and could compromise your privacy and device safety.
Older model?
Smartphones are getting upgraded to newer models very quickly now than ever. Technologies are evolving rapidly, and to keep up with these technologies, manufacturers are competing to introduce newer, upgraded models to the market with faster chips/processors, RAM, etc. As the hardware of new phones is getting more advanced and complicated, so are applications upgrading to newer versions that can fully utilize these tweaks in performance upgrades in hardware to produce a smoother and faster experience for this fast-paced world. In these rapid upgrades, older models of phones may have issues with proper working due to outdated or unsupported versions of OS, worn-out processors, insufficient RAM, poor battery health, etc. For example, rising temperatures, inability to update apps, poor battery life, etc may all be indications of this. 
Users with older versions of the iPhone frequently experience this especially when the device is exploited to its limits or the phone is three or more generations older than the current model. In this case, only to a limited extent, the performance of the phone could be improved to prevent such apps from crashing on your iPhone, especially while using the updated versions of applications or apps that require higher processing capabilities. But ultimately you would be required to upgrade to newer models with improved specifications. You can also try models not older than three generations in your consideration for an upgrade, if not the current model. Apple offers different exchange programs for upgrading to newer models.
If none of the mentioned steps sorts out the issue with the app, and it still is crashing and without any of the above-mentioned possible causes, it might be due to any bugs or other issues with that particular application's software. You can try raising the issue with the developer by going over to AppStore > searching the app > scroll down > click on " App Support ". Developers usually solve the issue by the upcoming update or suggest steps to troubleshoot the issue. Or you can also contact apple customer service for further clarity on the issue.
Read Also: Why Wont My Phone Charge? – Fix Android or iPhone won't charge
Note:
While trying to update an app or iOS, make sure that your device is connected to Wi-Fi and you have logged into your Apple account in AppStore.
While deleting the app, in order to make sure that you don't lose any data from the app, log into your account to sync the data with the cloud, or you can also use Offloading the app by going to settings > general > iPhone storage > app > Offload.III.
It is recommended to switch on automatic update download for a quicker and proper response of applications, by going over to settings > App Store > Automatic Updates.