If you recently started your own business, you are probably spread pretty thin. Between securing funding, getting your product or service to market, and widening your customer base, there are a lot of responsibilities for up-and-coming entrepreneurs. This means you need to invest in the best tools to make your life easier. We'll take a look at some of the favourites for new business owners like you, broken down by function. Let's see the best apps for young entrepreneurs which must install by him.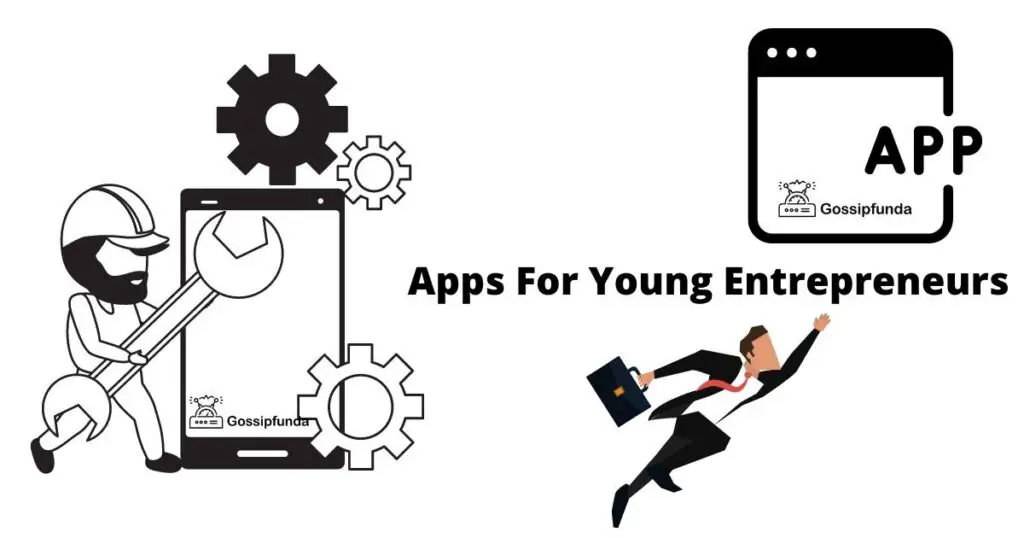 For productivity and organization
As you juggle all the responsibilities of business ownership, you need great time management skills to keep your head above water. Consider an app like RescueTime to help you focus and make good use of your work hours. This app's FocusTime feature lets you pause websites of your choice to hold yourself accountable. So it's great if you find yourself getting overwhelmed by notifications or distracted by social media or other time-wasters while you're trying to get your work done.
On the other hand, sometimes new business owners feel like they need to work all hours to get everything done. If this is you, you will need some tools to work offline and maintain progress. The app Pocket is a favourite for this function because it lets you bookmark pages you were reading so you can continue offline and collate lists or grids of saved links. This is particularly useful for anyone looking for blogging partners and backlinks or even just trying to stay on top of industry trends on the go. 
We'll also mention Instapaper here. These two are competitors and provide similar functions, but Instapaper is cheaper. Evernote is another good choice, and it's available for free. It also lets you save web pages like the other two, but it also has functions to sync files across devices, creates to-do lists, and search the tasks you made for yourself. 
For creativity
Entrepreneurs should be doing anything they can to differentiate themselves from the competition, and putting a unique and creative brand image out there is important for accomplishing this goal. Your business will benefit from an online design tool like Crello, which will let you design logos, posters, custom cards, social media graphics, and any other branding or marketing materials you need. 
Another part of encouraging creativity in your company is fostering a learning culture. Many entrepreneurs list online course apps among their favourites because they allow them to upskill themselves and their staff. When you have a small team, it can't hurt to provide courses for your employees to improve themselves in areas that can help your business. Options like Udemy and Coursera are popular choices, and there are plenty of industry-specific ones as well.
For collaboration
It's hard to talk about online communication apps without talking about Slack. This popular app is great for desktop or mobile, allowing you to form private groups, make voice or video calls, and easily share documents in message threads. You can use it for individual IM or team meetings, whatever you need. Google Hangouts can accomplish similar things for small teams if you want a free app with the same functions. 
Another favourite is Trello. Trello is great because it helps teams stay on track, so everyone knows who is doing what and where they are with a particular project. You can assign tasks to different people and track progress to completion. You can also make to-do lists for your teams and encourage clear communication even if team members are not all in the same place – a definite must in the age of remote work.
For financial management 
Financial management requires both invoicing/accounting tools to make sure you get paid for your services and tools to make sure you're paying your own bills. For the first function, consider Freshbooks as an invoicing software. Freshbooks allows you to send custom invoices or automatically recurring invoices to repeat customers, as well as scheduling payment reminders. In addition, it has plans for small businesses to make it more affordable to early-stage entrepreneurs. 
On the other side of things, we have tools like Mint. Mint will help you maintain a good credit rating by reminding you when payments are due and letting you know if your accounts are low. This will make sure you stay in good financial standing as you get started as a business owner. 
Conclusion
Having the right tools can help new business owners prioritize, organize, and take some of the pressure off. With these apps in your toolbox, you will be better equipped to manage your time and resources, communicate clearly and efficiently with your teams, and grow as a business. So, you got the best apps for young entrepreneurs which must be installed by him