If you know about Android Car Stereo, which runs with the latest OS Android or you want to buy some new stuff for your car, then you have come to the right place. Here we discuss this device, what are the features, and also, we give some of the options of this stereo radio and even mention their features.
ANDROID – A FUTURE OS
As we know that Android is taking over all the other operating systems. We can see in our surroundings that all the gadgets that were run by the different operating systems like Raspberry Pie, Windows OS, iOS, etc. But you can also notice that now these systems work on Android like TV, Radio, Soundbar, Heater.
If we talk about all these gadgets, then you can say these Android is adding some of the advantages to that. So it increases the efficiency of the gadget. Android has little much of benefit as compared to that of the other operating systems. People use Android OS in their smartphones, and then it becomes easy to operate.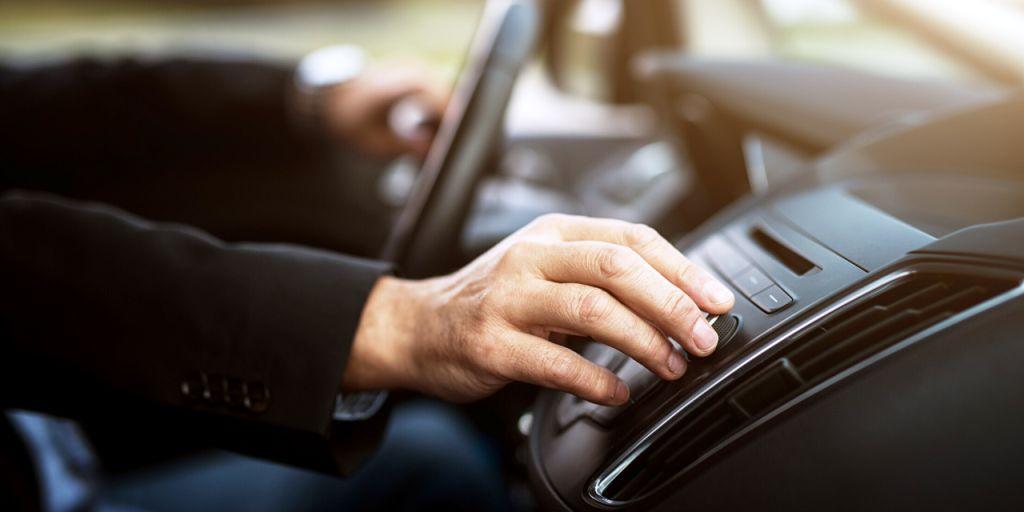 The main advantage of Android is that it is easy to use, and it can be used in on the go process. We can easily pair any of the systems working on Android in our country. The maximum of smartphone brands is using Android as their operating system. So due to that, it becomes accessible by the people for accessing it with gadgets.
Do not miss: The Future Of Automobile Industry
CAR STEREO
In today's world, you have seen in the car that to create a positive environment, you have car audio, or in general, you can say the vehicle audio. Nowadays every car company is making the car with inbuilt music systems. If we talk about the past days, then till the 1950s, there were only amplitude modulation (AM) radio.
But later in 1952, there were the craze of newly developed Frequency modulation (FM) radios. After these two systems made a more significant impact, then other systems were built on. There comes the technology of Blu-Ray, CD players, DVD players, and, after that, comes to Bluetooth technology. These are successful systems.
These systems come under the car stereo. But nowadays, most of the users use android technology in their smartphones. So now there was the launch of the android car stereo. It is easy to use, and the connectivity is remarkably improved in this technology. Also, there are many advantages to these systems.
What is the stereo??
There are two types of audio systems according to the visualization of sound – MONO AND STEREO. Mono is a simple system in which we are listening to the same music everywhere, or we can say that the frequency of sound is the same everywhere. But the main disadvantage of this system is that it does not create the impact of interest.
Due to this system, there comes the scenario of stereo. The stereo system comes from the technology known as the stereographic system. In simple words, we can say that stereo is simply a technology used in audio technology. In this system, we get a visualization, or we can say the illusion of multi-directional sound.
Due to this, the experience of listening sound becomes way more exciting, and it will do a fascinating job. This system is more efficient when we hear them on the multi speakers (more than one speaker). Also, the other words given to this system are surround-sound or quadraphonic systems.
Different Car Stereo Available in Market
There are different types, or different models are available for Android Car Stereo. Let's discuss them. Many brands in the market have made an establishment in the market of Android Car Stereo. And, there are also emerging brands that are going to launch their products in the other few months or years.
Bluetooth Car Stereo (ANDROID 9)
This is the car radio with stereo speakers that come with the support of Bluetooth technology, has a touch screen display with the support of Android 9.0 7 with a size of 2 inches. There also other features of this music system. They are given below:
This stereo speaker has a USB slot in its back. We can connect 3G/4G dongle in its back. Then, the system will recognize it will connect. Later after than, we can play music in that online in the songs streaming apps like Gaana, Saavn, Spotify, YouTube Music, Prime Music, etc.

USB – Universal Serial Bus
3G – 3rd Generation
4G – 4th Generation
This radio in the car capable of playing music in many formats. It supports many formats like AVI, DVD, DVIX, FLAG, MKV, MPEG1-4, RMVB, etc. Also, there are many formats available. These all formats will support the stereo speakers, so due to this, you can hear the songs or the audio files in very high quality.

AVI – Audio Video Interleave
DVD – Digital Versatile Disc
DVIX – Digital Video Express
FLAG – Fiber-Optic Link Around the Globe
MKV – Matroska Video

MPEG – Moving Pictures Experts Group
RMVB – Real Media Variable Bitrate
As you know that in this system, you have the touch screen option. So, if you are watching any video on YouTube or any of the apps, then you can watch the video in 4K quality.it will increase your video experience. You can also watch movies in high quality, and you can enjoy it with your friends.
If you are going for a long ride with your family and friends, then there is an option of listening to songs in it. You have the choice of AAC, APE, MP3, WMA, and also other formats. For displaying the songs, it has album display and ID3 auto-identification. This makes your experience seamless.

AAC – Autoclaved aerated concrete
APE – Monkeys Audio
MP3 – MPEG (Moving Pictures Experts Group) Audio Layer 3
WMA – Windows Media Audio
ID3 – metadata container
If you want to start the function in the DAB+ antenna, then there is also the option of it.
This stereo speaker has the support of DAB+, but to use this, you must have to buy the DAB+ box and also the DAB+ antenna for starting this function.
For putting your logo inside your car must follow these steps:
In your Car Stereo, tap the ES file explorer.
After entering it, you get the option of inserting your logo.
You are selecting the car logo that you want to put in the car from the USB drive.

DAB+ – Digital Audio Broadcasting
NOTE: The selected car logo must be in the BMP format.
Go and tap the upper right corner of the screen.
Select the option Set as Boot logo
Your selected logo will appear as a car logo.

ES File Explorer – Estrongs File Explorer
BMP – Bit Map
For setting up some options according to you, you can go to the opportunity of Wheel App for function learning
NOTE: If you start the set up from the beginning, then you have to tap reset keys.
The picture format in this car stereo should be in BMP or JPEG format. If you have an image or picture in another format then you have to first convert it into these two, and then you can view it on this car stereo.

JPEG – Joint Photographic Expert Format
While viewing any image or video in your display in this system, then it also has the option of Thumbnail display.
If you are bored in the car, then there is also an option of reading books in E-book format, but it should be in the form of a TXT format.
For external use, you can have the ports. The option for the ports is 3.5 mm headphone jack for external microphone and also the USB port for charging option or inserting Pen drive and other purposes.
For connecting an Android device (phone, tablet, etc.), you can use your WIFI connection or USB connection other than Bluetooth option.

Wi-Fi – Wireless Fidelity
For connecting an iOS device (iPhone, iPad, etc.), you can use the Wi-Fi connection of this device.
Android 8.1 Car Touch Car Media
The features of this Car stereo are provided below
This system will be working on your car has the support of Android 8.1 by Google. The latest Android version is 10.1

Android 8.1 – Also known as Android Oreo
The CPU of this phone is impressive. The processor of this device has 4 cores. That's why it is known as the Quad-Core processor with a frequency of 1.3 GHz.

CPU – Central Processing Unit
Quad-Core – Having four cores
GHz –GigaHertz (Hertz Hz is the unit of frequency)
               NOTE:1GHz = 100000 Hz
The ROM of this device is 16 GB, or we can say the internal memory. We can store images, videos, songs, and other files in this memory.
The RAM of this device is 1GB, which means that it has a memory saving capacity of 1GB. The fact is more the RAM, more the smooth performance of the invention.
Random Access Memory
If you have to store more files than the internal memory of this device, then there is an option of inserting an SD card for increasing memory. It has the support of the TF card up to 32GB.

SD – Secure Digital
TF – TransFlash
Conclusion
In this article, we discuss the Android Car Stereo, how it works, and the latest technology used men this device and some of these devices available in the market. Also, the features of these stereo radios and what are the different equipment as well as the components available for enhancing these radios for a seamless experience of users.