Managing any property can be difficult at times, especially if you're doing everything manually. It doesn't matter if you're managing rental properties or any other type, doing everything on your own without any assistance can be really draining. That's where management software comes into play. It can be an exceptionally powerful tool because it offers a ton of advantages to using it.
Simultaneous Management
One of the most powerful features of any given vacation rental property management software is managing and overseeing everything from a single interface. With such software, you can start to do all of your work in what amounts to a single window or tab, and you won't have to change the software to manage another property. This is ideal because you won't have to do the same repetitive task for every single property you manage as you can pretty much do everything at the same time for every property. This will allow you to get a leg up on the competitive aspect of managing rental properties, with a bit of work, you can quickly get to the top of the field. What's also great is that the software is typically designed to be easily understood so you won't end up scratching your head figuring out the tasks.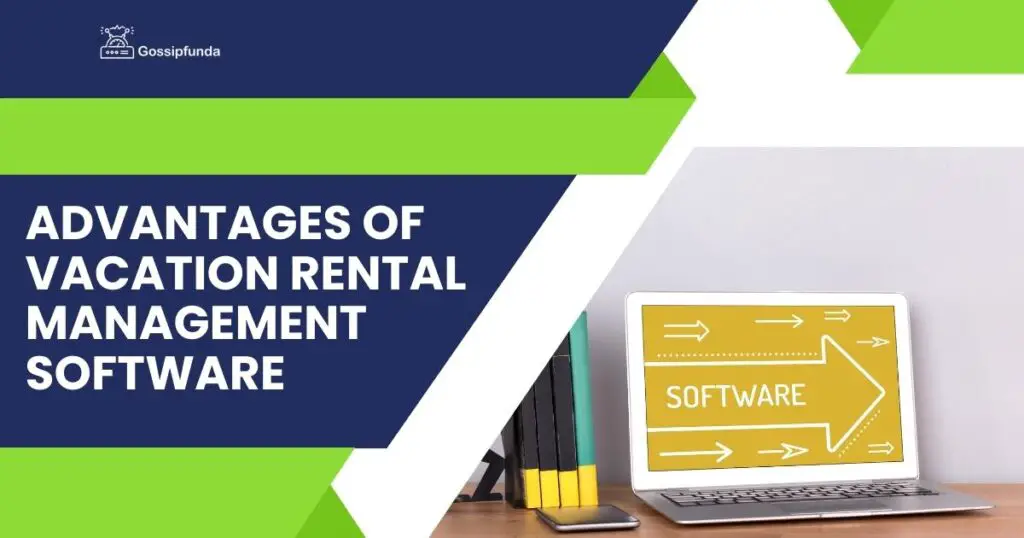 Calendar Sync
Arguably one of the most useful features is the vacation rental channel manager, which allows you to sync your calendar to all of your listings. You won't have to manually manage all of your listings from external channels like Airbnb and Booking.com anymore, because, with this, everything gets synced the second a listing becomes occupied. All of this is done in real-time, including cancellations. Otherwise, you run the risk of inputting data manually, and this is not only time-consuming but also error-prone. With this software, you avoid spending a large amount of time and automate one of the longest processes of managing rental properties. And not only that, but if you have to list one of your properties as unavailable, due to renovations or something similar, you can quickly do that with the software.
Increase Direct Bookings
While being synced to external channels is always great, it's also wise to create your own channel for bookings. That way you won't always depend on an external service to keep your business flowing. With management software, you avoid paying commissions to external channels, and you build a powerful and personalized platform from which you'll reach the exact type of clientele you wish. You can go as big or as small as you want. If you only want local visitors, you can do just that. If you want a global clientele, then you can also focus on that. There is no shortage of options when it comes to reaching your ideal type of visitor.
Easy Payment Processing
Income management is always a difficult task because even the tiniest error can be harmful to your business. Luckily, management software comes with a suite of accounting tools that allow you to oversee every single transaction that goes through your business. Not only that, but they typically come with extra security for processing the payments, so you can rest assured that everyone's information is extra secure. Additionally, you'll even have analysis tools that will allow you to take a closer look at your business' finances. You'll be able to project earnings and expenses, and you'll be able to track how and where your business is going. And all of this is done in basically the same window.
Treat all Guests as Priority
One thing that some people tend to forget is that rental properties are a business that is based on guest experience. A big part of that entails making sure that every single guest is treated as your biggest priority at every single time. However, this isn't exactly possible if you're doing everything by hand, as you'll soon be overwhelmed. With management software you'll be able to reply quickly and immediately to all guests, you'll be able to track all of their needs and emergencies, and you'll even be able to plan out the tiniest details such as housekeeping in specific hours. In doing so, you ensure that your guests will have a 5-star experience due to your management style.
At first, using vacation rental management software will allow you to find a safe spot for managing what properties you already have. You'll find that it becomes increasingly easier to manage pretty much all properties you have, and before you know it, you'll look into expanding. An additional property won't really feel like an extra burden because almost all of the tasks in maintaining it will be automated with the software that you're using.
Even though it's a difficult task, looking after properties will soon become a breeze. That's not to see it won't require effort, but you'll notice that taking care of everything will be easier. And that's all due to rental management software.