Choosing a reliable software development company is a rather responsible task that requires certain knowledge. If you want the company to best meet your expectations and requirements in terms of the quality and security of the developed solutions, then it is recommended to determine the standards for choosing a software development company before starting to search for one. In this article, we'll take a look at the checklist for choosing the best software development company and the top criteria you should consider when choosing a software development firm.
Communication
Among the main factors that a business considers when choosing a software developer are company size, pricing models, portfolio, etc. Many customers, however, ignore such an important factor as communication.
Poor communication includes aspects such as poor English proficiency, cultural gap, lack of emotional intelligence, etc. In addition, the main factor that distinguishes a reliable developer is the desire to maintain high-quality communication with the customer, starting from acquaintance to the support of the finished product.
Company size
The size of a software company, as well as the scale of its projects, are very important. If the provider is too large and works primarily with large enterprises, it may not pay enough attention to your specific needs. If the company is too small, it may not have enough experience to operate on such a scale.
In addition, a good company can increase or decrease the development team as the requirements for the product being developed expand or decrease. Medium and large companies have more internal resources and more external candidates. Such companies can easily expand the development team to cope with the increasing workload or redistribute the participation of specialists in the development of the product in such a way as to reduce the time of its implementation.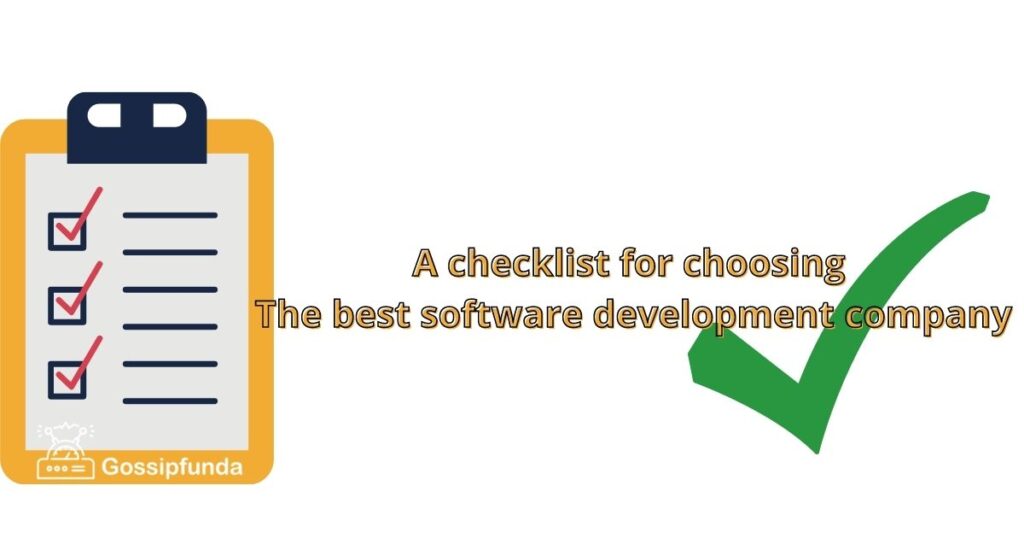 Pricing
Pricing is not an important criterion. However, the cost of the project influences the consumer's decision-making. To avoid wasteful spending, the customer should understand the scale and complexity of the work to be done by the developers. In fact, the project budget depends on the interaction model chosen by the customer.
For example, there is no need to invite an IT architect or UX designer for a permanent cooperation, since the services of these specialists will be needed to implement the project only for a certain period of time. In addition, it makes no sense to pay hourly labor for programmers or quality assurance specialists, since these employees will be involved in the development of the project on an ongoing basis.
The fixed price model is suitable for companies that have a complete understanding of the solution being developed and clearly defined requirements for it. The dedicated development team model, on the other hand, is a good solution for projects where requirements may change during the project development.
Specialization
Businesses go to great lengths to find a software development company that specializes specifically in a particular area and technology stack. Let's say you want to expand your internal team with Java developers who work with microservices. You should first consider those vendors who can provide you with this experience and rapid staffing, regardless of all other criteria. Therefore, when you are looking for a specific set of skills, you should choose those providers who have experience in this area.
Experience
Before starting cooperation with a development company, it is important to make sure that its team has experience in implementing similar projects. It is obvious that companies can't complete a car software development project with the high quality if they specialize in creating:
fintech solutions;
blockchain products;
P2P lending.
You should also pay attention to the company's ability to manage complex and large projects through the involvement of several distributed teams. Development companies that have never had experience working with remote teams may have some difficulty in establishing communication between different teams. This applies to both organizational and technical issues.
Feedback from customers
Customer reviews are the decisive factor in choosing a software development company. They can be found on special Internet portals dedicated to discussing the quality of services of certain companies. In addition, you can request recommendations from real customers who have collaborated with the selected company. This is a great way to get honest feedback on the quality of customer service at this company. If the company strives for success, then you can easily find it in the lists of the best software development companies.
Flexibility
Before making a final choice, it is important to pay attention to whether the company is flexible. This is a very important factor, because as the project develops, certain edits may be needed in order to improve the quality. In addition, changes to the project will be required even after its completion, as you need to regularly optimize processes to successfully run a business. For example, scaling, and integration of innovative technologies may be required.
A reliable company must be ready to adapt to project changes and new strategies, as technological advances are so fast that businesses need to update software regularly to keep up with competitors and meet customer needs. Thus, it is important to consider a software development firm that can keep abreast of the times.
Corporate culture
Unusual values ​​and different corporate cultures can hinder the quality of a software product, affect communication, and therefore lead to project delays. If you want a partnership with a software company to be successful, you need to delve deeper into the vendor's culture and business ethics.
For example, Indian developers are unlikely to question customer requirements and offer alternative ways to develop a product. This often leads to misunderstandings and unfulfilled expectations. In some cultures, religious beliefs can make it difficult for developers to work with a client that makes or sells beer, for example.
In contrast, software developers from Eastern Europe share the values of Western culture, so it is easier for them to cooperate with companies from North America and Europe. 
Technical infrastructure and office space
A software company has to provide a reliable and secure IT infrastructure. Companies, for their part, must ensure that the vendor can equip their future team with good hardware, software, networks, and all the technical infrastructure needed to develop, test, deliver, and support IT services.
Employee training
When negotiating a deal with a software firm, be sure to ask about their employee training policy. The supplier must provide its employees with a range of training opportunities so that all members of distributed teams use the same coding methods and speak the same language.
It is important to know that a good software development company takes care of the professional growth of its employees and provides them with the necessary tools, such as leadership programs, employee career maps, courses, etc.
Final thoughts
Starting a partnership with a software company without thoroughly researching the company is a bad idea. At the same time, looking at a company in terms of solely the cost of services, reviews, and portfolio is also unwise. To find a reliable partner for developing an IT project, you also need to pay attention to factors such as communication models and skills, the flexibility of the company, and its willingness to support and improve the project after it is completed. In fact, the latter factors are decisive in establishing strong partnerships and developing a quality product. Intellectsoft is a digital transformation consultancy and engineering company that provides cutting-edge solutions for global enterprises and technology startups. Feel free to establish a partnership with a company that meets all requirements listed above and applies the checklist for choosing the best software development company.