Smartphones determine digital identity and corporate presence, as more than 60% population utilizes mobile devices for online purchasing and social networking. Additionally, over 70% of mobile consumers worldwide use Android. Therefore, it is essential to secure your Android devices. Not only does our increased reliance on cell phones enhance our lives, but it also raises grave security and hacking problems. When you misplace your smartphone, you lose more than just your contacts.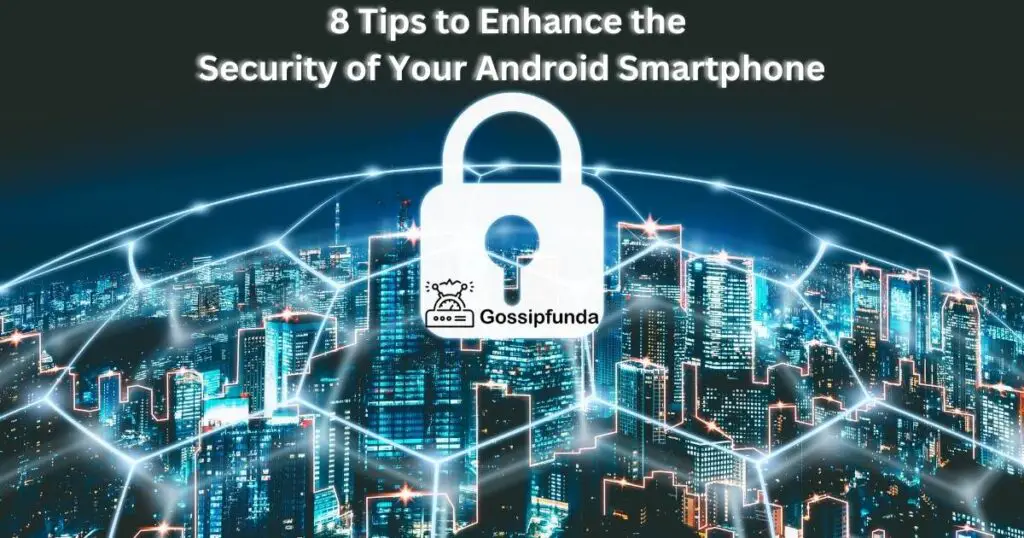 Don't lose sight of smartphones retaining much of your sensitive information.
Consequently, owners of Android phones must carefully consider data security. If you are one of them, this article will instruct you on simple methods for protecting and securing your Android phone. Moreover, your smartphone allows you to handle your financial businesses, such as acquiring assets and monitoring the real-time value of stocks and cryptos like mina protocol price.
8 Simple Tips to Secure Your Android Phone and Protect Your Privacy
1. VPN
If you don't know how to make Android as safe as iOS, encrypting internet access is the best solution. It is only feasible if you configure a VPN on your mobile device. VPNs (or virtual private networks) give an extra degree of security to your internet access, so installing one on your device makes perfect sense. 
After all, we rely primarily on mobile devices to keep connected to the outside world through email, social networks, or messaging. You now know that it is safe to use VPNs on your phones. 
There are risks associated, though, if you choose a free source. Choose a trustworthy VPN service, such as ExpressVPN, NordVPN, Surfshark, or Private Internet Access.
2. Avoid using WiFi and Bluetooth in unfamiliar locations.
You can never tell how many hackers are nearby. Moreover, connecting to public WiFi makes it easier for hackers to gain access to your Android device. Likewise, with Bluetooth connections.
Therefore, to safeguard your Android phone from cyber criminals, you should only use the unfamiliar internet in dire circumstances.
3. Implement 2-Factor authentication.
Numerous online portals and online platforms have implemented Two-Factor Authentication to protect Android mobile devices from hackers. In this era of cyberattacks, it is no longer an option.
Therefore, if you are not utilizing it for Google and social network accounts (for instance), you must implement it immediately.
Two-factor authentication, often known as 2FA, protects your accounts from cybercriminals. With 2FA, a code will be sent to your mobile number and email address when you attempt to open an account from your mobile device. This provides you with a two-factor authentication system for accessing your account.
4. When requested, update the Android smartphone.
Suppose you are concerned about the security of your Android smartphone or any other device. In that case, you should update your apps and operating system. Not upgrading your OS (Operating System) exposes your devices to several security risks. This is because numerous malware and bugs can exploit the vulnerabilities in earlier software versions to launch attacks.
Some programs (and specific devices) are favored by viruses and bugs, which might exacerbate the problem. Google Pixel, for instance, is one of these Android devices that requires protection. To address all of these issues, you must regularly update your smartphone.
5. Block all forms of alerts and permissions.
You must block access to your Android phone to all unknown individuals, websites, and applications. While screen locks can restrict user access, banning unwanted websites is difficult. In this regard, the recommended strategy is to avoid installing third-party programs on Android smartphones. The last thing you want is for your private data to be distributed without authentication. To avoid this, you must evaluate the permissions you grant to a specific app.
In addition, specific apps send you pop-up alerts that must be handled.
Therefore, only enable programs with a solid reputation to send notifications. Perform a background check by confirming the app's developers and reviewing each app's privacy policies. In addition, you must not disable Android update notifications, as doing so allows malware and flaws to infect your smartphone (indirectly).
6. Never Root Your Android
Android users enjoy rooting owing to its purported benefits. Some individuals claim that rooting increases battery life. Others contend that rooting facilitates phone personalization and installing applications not available on Google Play.
However, the Android security paradigm is severely weakened when a smartphone is rooted.
Why? Because root programs have significantly greater access to the system on a rooted device. Most types of malware find rooted phones appealing and can attack them at any moment more easily than unrooted Android smartphones. Remember that all security experts advise against rooting Android.
7. Backup Is Essential
Every smartphone user is required to do a backup procedure. You can store backups on One Drive, Google Drive, an external hard drive, or a smart card. This will ensure that you have access to your data even if your phone is stolen or you lose your device.
Consider erasing all private data that requires extreme security after saving it to any cloud storage or local hard drive. Thus, you can protect your personal information from hackers and data thieves.
When you back up your Android device, you may simply access your old data if you need to restore your smartphone.
8. Enable the "Find My Device" feature of Android.
This built-in function enhances the security of your Android phone and its stored data. As the name implies, activating "Find my device" enables you to avoid data loss or locate your lost device in scenarios such as when your phone is stolen.
To enable "Find My Handset" on your Android device, follow these steps:
Go to Settings.
Find Google and click on it.
Then Tap on Security.
Now tap on Find My Device, and then tap the toggle to turn it on.
By enabling this option, you can track your mobile device from anywhere. The only requirement is to visit www.android.com/find and sign in using the Google account used on your phone. The application will then track your smartphone in a matter of seconds.
Final Thoughts
Hackers find Android phones to be an easy target. Additionally, smartphone theft is a worldwide phenomenon. For these and many more reasons, Android phone safety is essential, particularly for people who save sensitive data on their mobile devices and cherish their privacy. As hackers continue to attack cell phones with cutting-edge approaches, it is crucial to remain current on security best practices. The tweaks mentioned above and security best practices can help you significantly enhance Android security and privacy, keep ahead of hackers, and finally safeguard your devices efficiently. Not only will these methods make Android safer, but they will also keep your device quick and up-to-date.