Sensitive data, user details, and other such confidential information are all present in your learning management software and must be kept safe from hackers and other online dangers. Choosing a Learning Management System that is virtually based and stores all of its data online over an internal software platform may sound absurd.
However, the majority of contemporary cloud-based learning management systems have comprehensive security measures in place to guarantee that information is kept virtually under lock and key and cutting-edge authentication techniques to impose access restrictions on the system. Thus, when choosing an LMS, it is important to think about crucial security requirements. 
This article deals with the top 13 reasons why LMS is considered a secure system.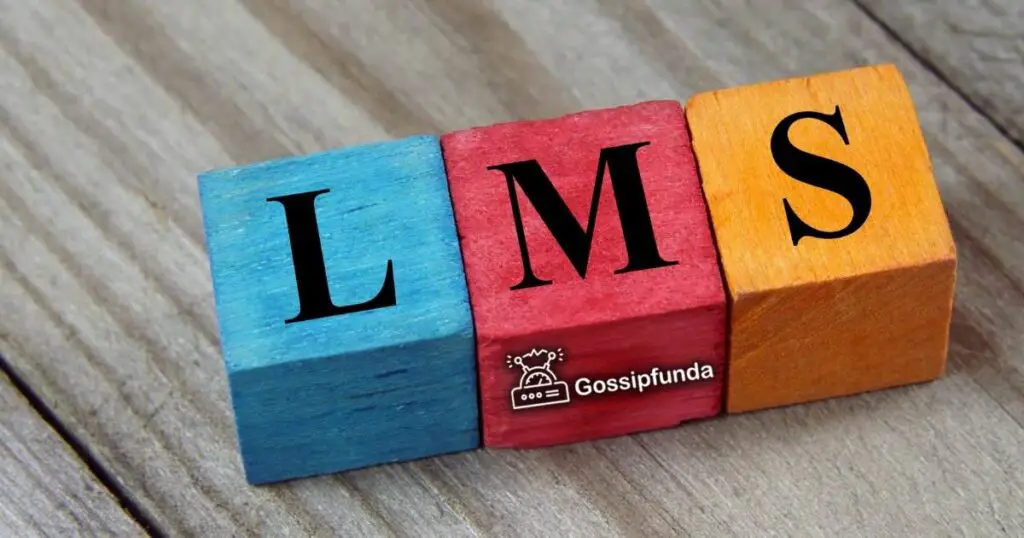 1. Data Security:
Data transmission between applications is guaranteed to be secure and safe, thanks to encryption. When transmitting data from a user's LMS to other platforms, LMS systems employ advanced encryption technology using cryptography and encryption keys. This helps maintain high security. The encryption techniques that can be used to ensure the security of the learning management system include file and folder security locks, domain access controls, and document signatures. Additionally, customers can interconnect their devices with applications from 3rd parties without being concerned about the security of the data being compromised.
2. Storing Backup Data
The LMS software simply backs up all the information and assists users in carefully saving the most recent revised version. Even if user data is fraudulently corrupted or mistakenly deleted, it is still protected. Different LMS providers may have different backup procedures. Some facilitate weekly backups and save the data into a distributed database, whereas some have a tailored service of their own.
3. Spam Blocking
The LMS security service guards against malware that can access the learning management system and view personal data while stealing sensitive details. Hacking, spyware, and even extortion fall under this category. Therefore, users don't need to be concerned about online fraud cybercriminals obtaining their contact details, and email addresses or forwarding them possibly harmful or inappropriate emails.
4. IP Banning
Unwanted IP addresses cannot access user data because of blocking. The administrator has the flexibility to personally add specified IP addresses to the "authorized" or "restricted" lists. This ensures that hackers can't access your user data or content via the LMS. The disadvantage is that they can always use a different IP address to work around the blocker, which explains why it's crucial to implement additional preventative LMS safety measures.
5. Mobile Safeguards
As more and more people transition to mobile devices, it is crucial that your LMS is mobile-friendly. Data Protection,  Cryptographic protocols, mobile authentication mechanisms, spam blocking, anti-malware protection, and other mobile security measures are all present in LMS to protect your mobile device.
6. Anti Virus Software
Anti-virus viruses have the power to tamper with databases, hijack confidential data, and ruin the LMS User experiences for learners. Security software for learning management systems helps shield user content from the riskiest websites. They might also include a built-in virus scanner so you can frequently actively clean the system.
7. Advanced Passcode Verification
The remote access server stores users' login information when they connect to the LMS. In order to ensure that only authorized parties can access the information, additional safeguards might be essential. For instance, the system allows users to attempt anything three times before denying them access. This makes it harder for hackers to figure out the password. In order to confirm they are not a robot, users must also enter a code at the display.
8. Standard Security Technology:
The communication between a webpage and a user's browser is typically not encrypted, making it susceptible to exploitation. This transmission is protected by the Secure socket layer (SSL) making it only available to users logged onto the website. The majority of LMS software offers encryption keys, and digital security, and prevents unauthorized individuals from accessing your data.
9. Single Sign-On Feature:
SSO is a tool that enables users to sign in and browse multiple resources with unique user credentials. The fact that users only need to remember a single passcode for numerous logins is one of the key benefits of SSO. The LMS-SSO linkage improves system performance, saves time and resources, and further secures data.
10. Password Configurations:
The majority of users choose passwords that are simple to decipher. The issue is that hackers can quickly crack those credentials and get entry into systems where they have no right to be. Most LMS software has solid password regulations to prevent this, like limiting password length to no more than 12 characters and reminding users not to use basic identification numbers as passcodes.  
11. Periodic Upgrades:
The concept of safety is fluid. Some LMS technology also functions as a cloud platform provider, which is regularly updated with the latest antivirus fixes and modifications from their team, as opposed to conventional software that requires ongoing upkeep by your IT dept. This ensures that everyone has access to the most recent version.
12. Secure Sign-Ups:
Is it manually possible to determine that the people using your service are genuine users and not just internet bots controlled by fraudsters? LMS systems facilitate the process by removing scammers during the account opening process. As the operator, you can choose to make signup as easy or as difficult as you want, for example, by enabling captcha, prohibiting immediate login, and demanding an email confirmation step.
13. Digital watermarking:
All file formats, including Excel, Powerpoint, Ebook, etc., are modified into specialized online viewing-only versions that cannot be transferred unless you choose to share them. LMS programs allow you to permanently add your logo or another watermark of your choice to your eLearning material.
Conclusion:
Given the constant emergence of new cybersecurity threats, it is crucial to select a solution keeping all security considerations in mind. Modern LMS systems are typically cloud-based, which provides solutions to fresh and pressing cybersecurity challenges. These systems have a lot to offer, and thus for the protection of both business and employee data, all the 13 security elements mentioned in the above article become essential.